SHREVEPORT, La. (KSLA) - Caddo Parish officials want residents' input on how to rehab Walter B. Jacobs Memorial Nature Park.
Voters in the parish approved the upgrades in fall of 2022. Leaders are now holding meetings to get insight on what residents want for improvements. Rusty Scarborough, the park manager, says they plans to tear down their current park facility and rebuild a state-of-the-art museum and event center.
"We've long needed a bigger facility. This facility was built in 1976. With the great increase of numbers, we see at this facility each year and the number of requests we've had to turn down because we don't have spacing or staff to accommodate those and just kind of get into the modern era. We've never had any professional audiovisual, experiential exhibits. Those are all part of the new undertaking," Scarborough said.
Scarborough says the park would be closed during the improvements, which could take about 18 months. They hope to have installations of the exhibits by Feb. 2025.
Scarborough said the new museum will cost $9 million and will be 13,000 square feet compared to the 2,500 square feet it is now. The event center will be able to set up 400 people and will include a catering kitchen.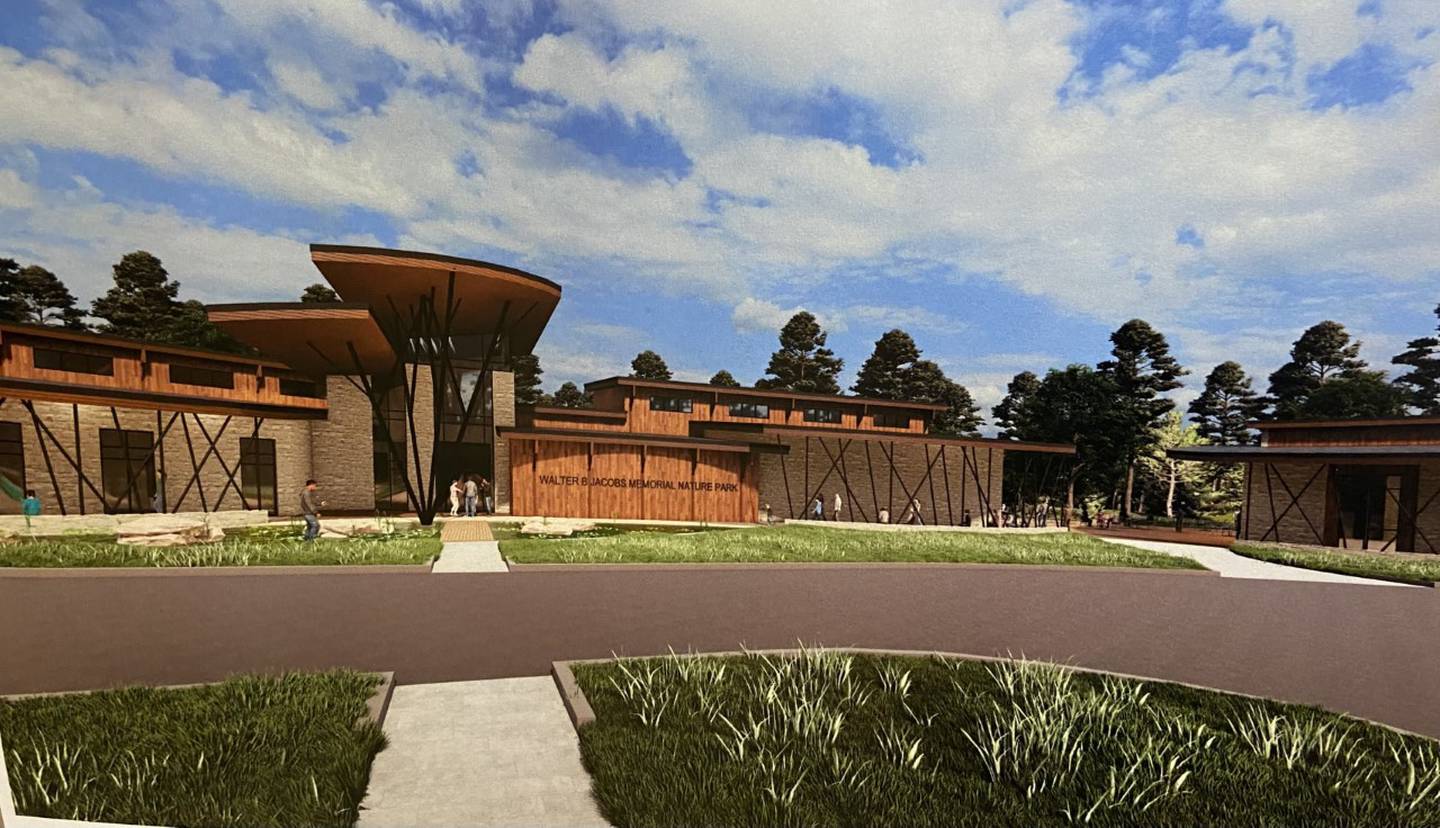 "With the size and scope of this project, we hope we'll have a larger staff, which would facilitate larger and more numerous groups. With the development around this area, we expect an increase in visitors," Scarborough said.
A TBA Studio: Architectural and Planning Design says the project will use a Construction Manager at Risk (CMAR) method that would allow the project to start within a certain timeline and budget. TBA Studio says the parish is in the process of selecting a contractor.
Scarborough said the park facility would be closed during improvements which could take about 18 months, with hopes to have installations of the exhibit by Feb. 2025.
The next community input meeting on Walter B. Jacobs Memorial Nature Park improvements is Thursday, May 25 at Government Plaza.
Copyright 2023 KSLA. All rights reserved.