SHREVEPORT, La. (KSLA) - Enjoy a scavenger hunt for art in downtown Shreveport and win a special 'Art' donut.
On May 20, from 10 a.m. until 2 p.m., the hunt for art in unexpected places will be on in downtown Shreveport. Everyone is invited to join in the search.
The Downtown Development Authority is working with a grant from the Louisiana Division of the Arts to create Art in Expected Places. Local artists, wire sculptor James Marks and fabric crochet artist Charmel Lester will have pop-up art throughout downtown Shreveport for the next six months.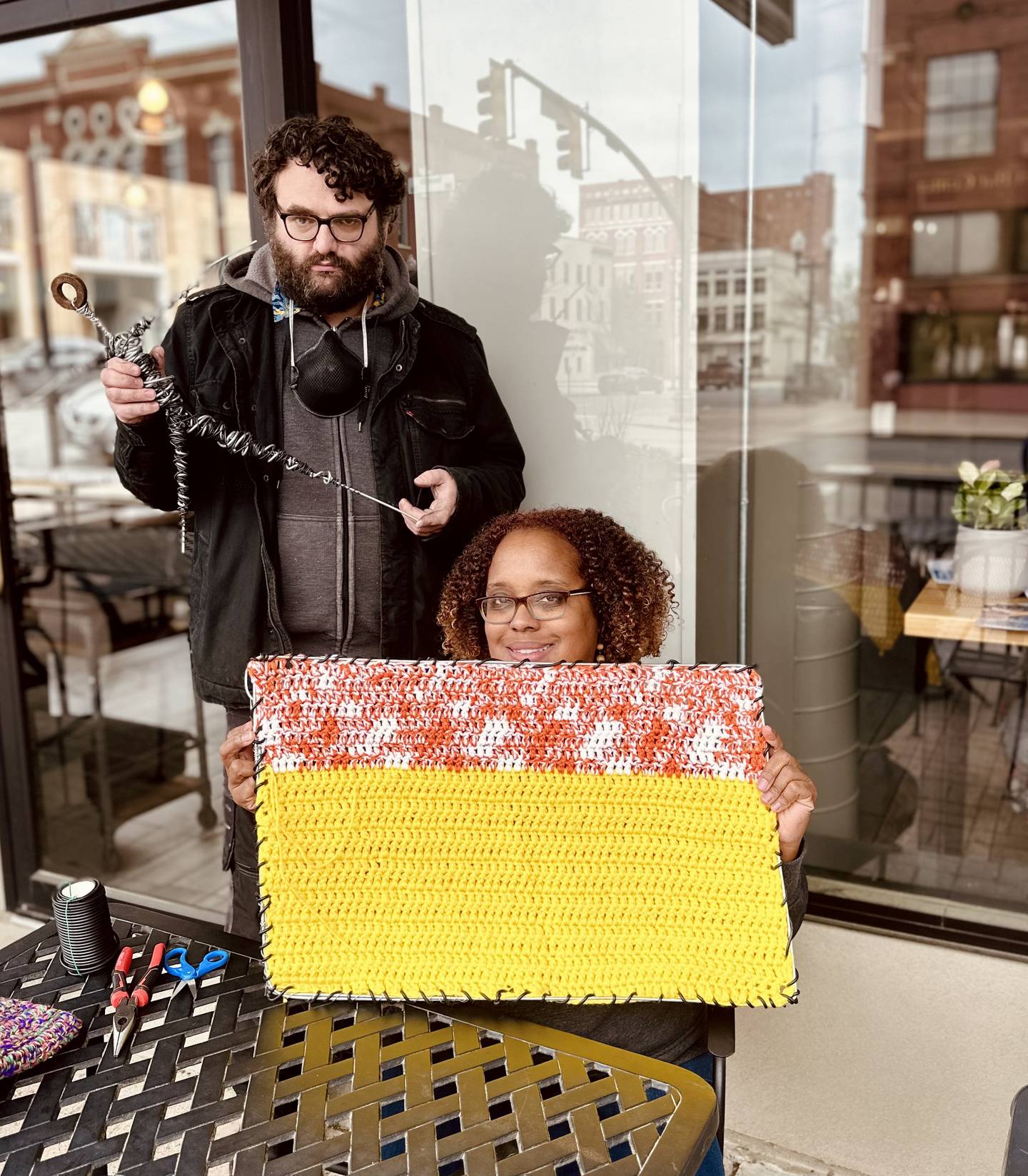 The temporary art pop-ups will kick off with an art hunt downtown. The family-friendly event will start and end at Dripp Donuts, 410 Market Street.
Bring a team or just yourself and register to be part of the events, and you will be given a map to chart your art discoveries.
Your goal will be to find the pop-up art displays and win a special 'Art' donut, the donut is unique and has been created for this one day only by the donut artisans of Dripp. This special donut can only be turned by finding unexpected art.
While at Drip Donuts meet the artists/creators of the unexpected art, shop at the Dripp art market from 11 a.m. until 1 p.m., and have lunch at the Dripp Hot Chicken food truck.
From noon until 2 p.m., attendees can also enjoy music from HotBoy Yoshi.
Discover more about the artists:
James Marks is a wire sculptor whose wire figures can be found hanging about the city. Each piece resembles people in movement and gives an air of magic and mysticism. Learn more about him by visiting his website at www.LittleWireBird.com or follow him on Facebook at https://www.facebook.com/thewiretrust.
Charmel Lester is a fabric and crochet artist who makes beautiful 'paintings' of fabric with amazing color, bringing fabric art into the public art realm. To discover her art, visit her Facebook page.
---
For other upcoming activities, check out https://www.arklatexweekend.com/2023/05/13/celebrate-asian-pacific-islander-heritage-month-with-shreve-memorial-library/.
Copyright 2023 KSLA. All rights reserved.