SHREVEPORT, La. (KSLA) - Filmmakers from around the world are competing for the chance to win a $1,500 grand prize.
On March 18, the 6th Annual Cane River Film Festival (CRFF) will be held in Natchitoches, Louisiana, at the Parkway Cinema 6, 1011 Keyser Avenue. Film screenings and Director Q & A will take place from 11 a.m. - 4 p.m.
A VIP Opening Night Party and Annual Fundraiser will also be held at Mariner's Restaurant, 5948 Highway 1 Bypass, Natchitoches from 6 p.m. - 10 p.m.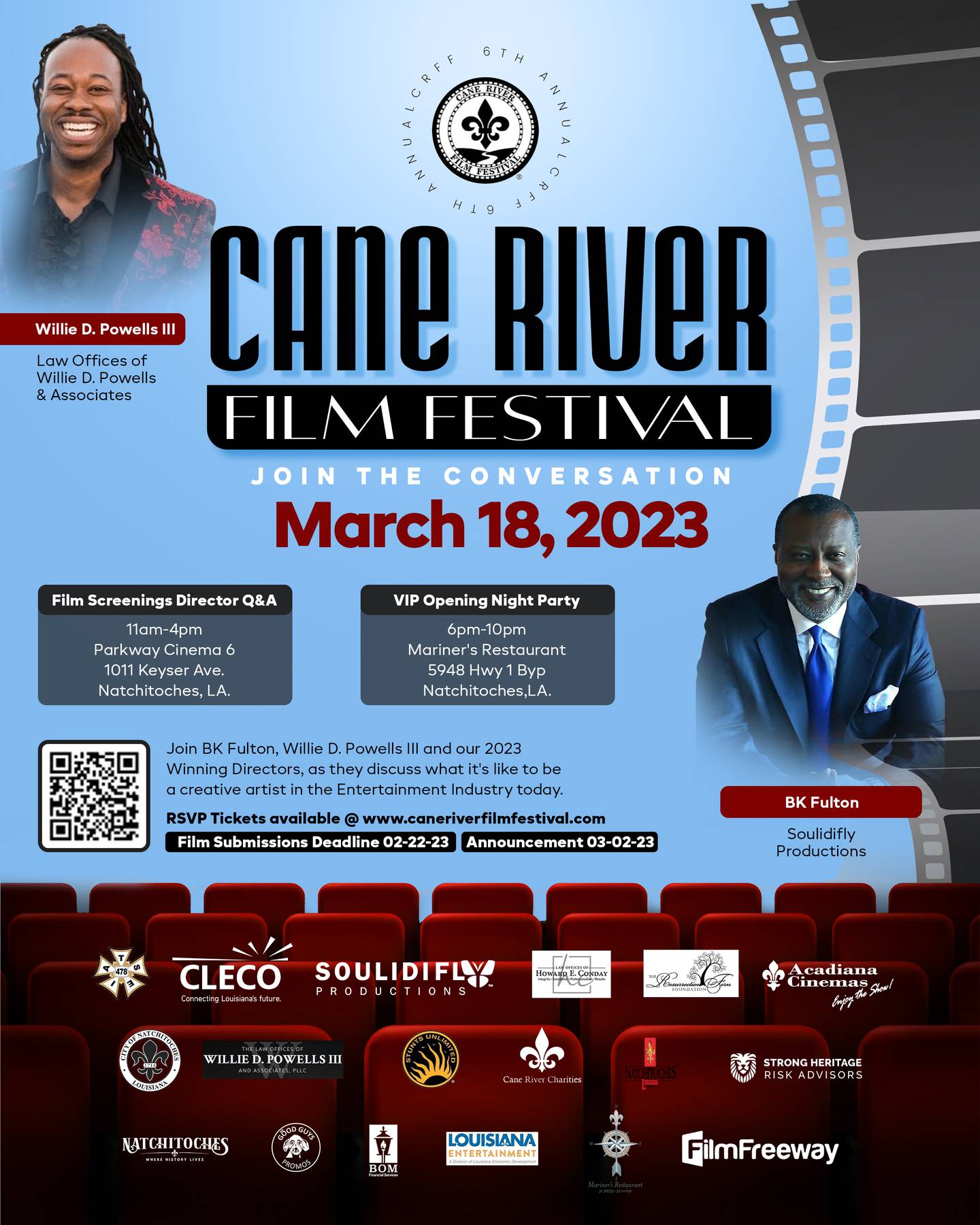 The CRFF is an international film festival with both independent and student filmmakers submitting their films from all over the world for a chance to win the $1,500 grand prize. The cash prize is donated by the Natchitoches Historic District Development Commission.
Attendees will enjoy film screenings, award ceremonies, and guest speakers.
The guest speakers will discuss what it is like to be a creative artist in the entertainment industry today.
Guest speakers:
Film Executive Producer BK Fulton of Soulidifly Productions
Willie D. Powells of Law Offices of Willie D. Powells and Associates.
2023 Winning Directors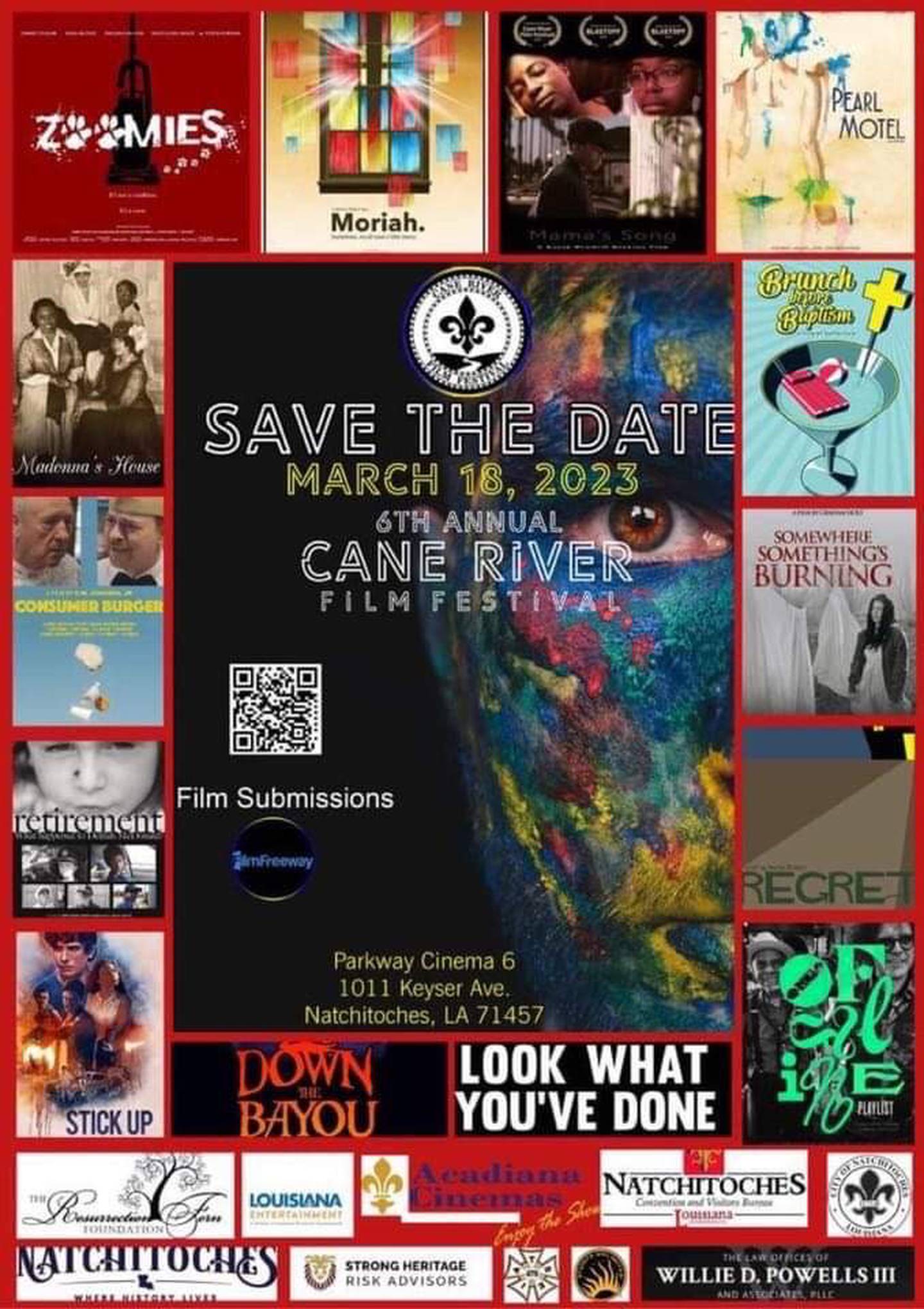 To purchase tickets for the event, visit https://www.caneriverfilmfestival.com/.
For more things-to-do in the Ark-La-Tex in March, check out https://www.arklatexweekend.com/2023/03/01/memorable-march-music/.
Copyright 2023 KSLA. All rights reserved.