SHREVEPORT, La. (KSLA) - The Shreve Memorial Library (SML) is readying up for its annual Read Across America Day celebration and will be encouraging all to read here, read there, read everywhere!
March 2, was named Read Across America Day in 1989 by the National Education Association, which also happens to be the birthday of author Theodore Seuss Geisel, also known as Dr. Seuss.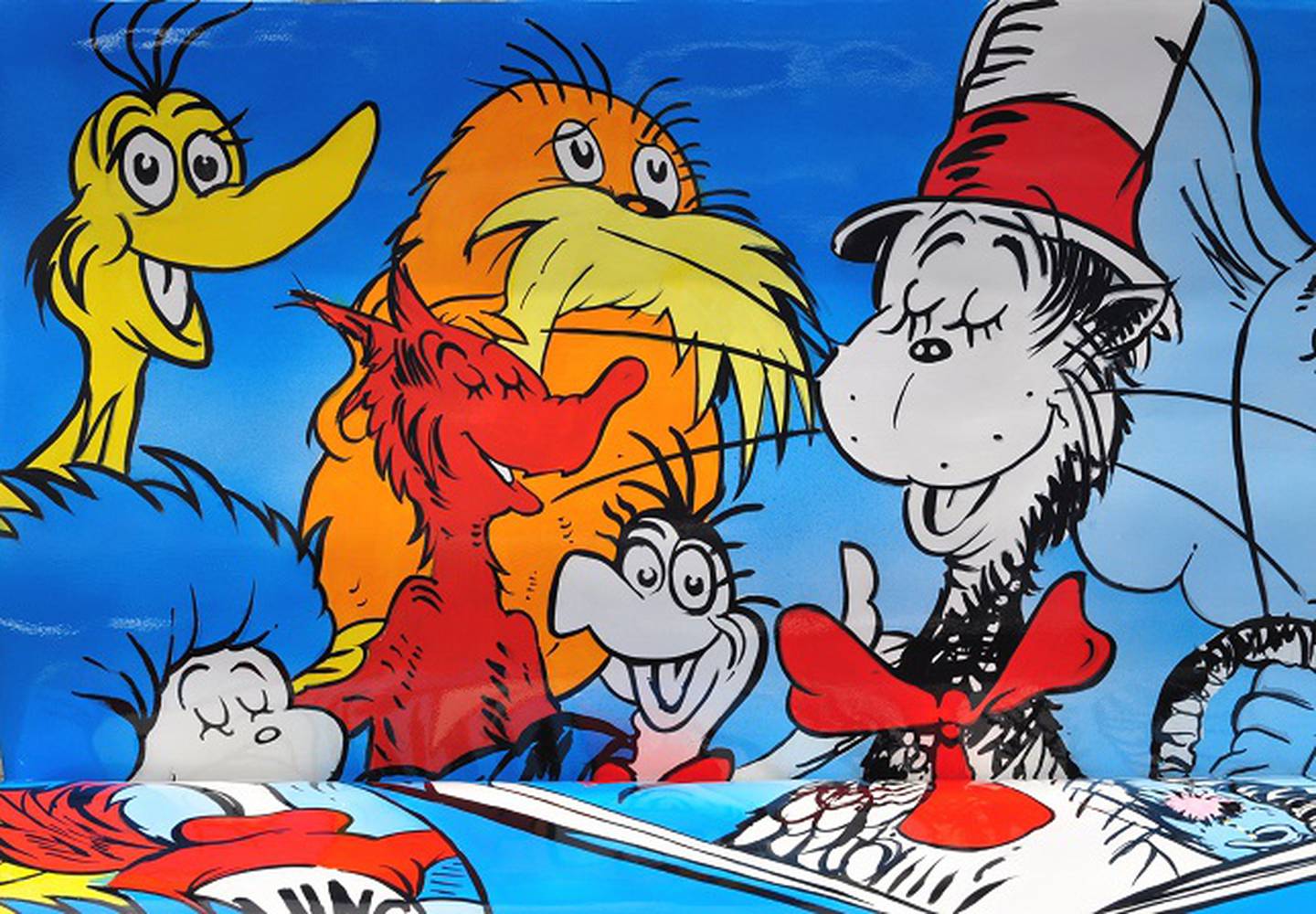 Dr. Seuss' iconic children's books have inspired millions worldwide, so SML decided to hose a special story time and craft program in celebration of Read Across America Day. The program will begin on March 1 and continue throughout all library branches in Caddo Parish until March 4.
Library guests of all ages are invited to visit SML for family-friendly storytime, featuring Dr. Seuss tales, such as The Lorax, The Cat in the Hat, Horton Hears a Who, and Green Eggs and Ham. Storytime is designed for preschool-age children but is open to children of all ages. The program combines storytelling with crafts, rhyme and rhythm, and interactive activities. The program encourages early childhood literacy, vocabulary, development, and an early love of reading.
The Belcher-Wyche Branch will host a Dr. Seuss-themed birthday party with cupcakes, singing, stories, and games. The fun begins at 4 p.m. on Thursday, March 2.
On March 1 at 4:30 p.m. The Broadmoor Branch, 1212 Captain Shreve Drive, will be holding an Oobleck experiment.
North Shreveport Branch, located at 4844 North Market Street, will have a make-take character headband crafts available on Thursday, March 2 from 10 a.m. to 5 p.m.
All supplies are provided for both the Oobleck experiment and the character headbands.
Full schedules for Dr. Seuss storytimes:
Wednesday, March 1
10 a.m.
Preschool Story Time: Dr. Seuss at Broadmoor Branch, 1212 Captain Shreve Drive
12 p.m.
Horton Hears a Who Story & Craft at Hosston Branch, 15478 US Highway 71, Hosston
4:30 p.m.
Read Me a Story! at Mooretown Branch, 4360 Hollywood Avenue
Thursday, March 2
10 a.m.
Baby Bounce: A Dr. Seuss Lapsit Story Time at Broadmoor Branch
Dr. Seuss Story Time & Craft at Wallette Branch, 363 Hearne Avenue
No Matter How Small at Hollywood/Union Avenue Branch, 2105 Hollywood Avenue
Read Across America Day at Atkins Branch, 3704 Greenwood Road
Read Across America Day at West Shreveport Branch, 4380 Pines Road
Seuss-Tastic Story Time for Ages 3 – 5 at David Raines Branch, 2855 Dr. Martin Luther King, Jr. Drive
10:30 a.m.
Dr. Seuss Celebration at Cedar Grove-Line Avenue Branch, 8303 Line Avenue
Terrific Thursday Story Time: Celebrating Read Across America Day at Hamilton/South Caddo Branch, 2111 Bert Kouns Industrial Loop
12 p.m.
Dr. Seuss Birthday Movie & Story Time at Gilliam Branch, 12797 Main Street, Gilliam
1 p.m.
Dr. Seuss Story Time at Oil City Branch, 102 Allen Street, Oil City
4 p.m.
Imagineers: Read Across America Day at North Caddo Branch, 615 N. Pine Street, Vivian
Read Across America Day at Higginbotham-Bryson Branch, 9359 Greenwood Road, Greenwood
Saturday, March 4
10 a.m.
Saturday Story Time: Dr. Seuss Day at Broadmoor Branch
All programs are free and open to the public. Registration is not required to attend. For more information about these and other Shreve Memorial Library programs, please visit www.shreve-lib.org.
Copyright 2023 KSLA. All rights reserved.