NATCHITOCHES, La. (Ark-La-Tex Weekend) - From November 30 through December 2, 2022, the Northwestern State University School of Creative and Performing Arts (CAPA) goes all out with the annual Christmas Gala. All of the departments come together to put on a spectacular performance featuring music, dance, video and a few surprises for guests.
Between 1983 and 1986, Bill Brent came to NSU and took over the existing Christmas program. He changed it to be more like the Radio City Rockettes Christmas Celebration. Since then the show has grown and evolved into a Natchitoches tradition that compliments the Christmas lights downtown. People from across the country and around the world have visited A.A. Fredericks Auditorium to witness the holiday masterpiece. Current Gala Director, Dr. Robert Cardwell, says "you will see a little bit of everything. This year I decided to go with something just a little more traditional. We're going to see Santa's little helpers running around trying to get everything ready to get Santa off and going on Christmas Eve. In this show, the elves are competing over who has created the best toy and they are showing it off to Santa."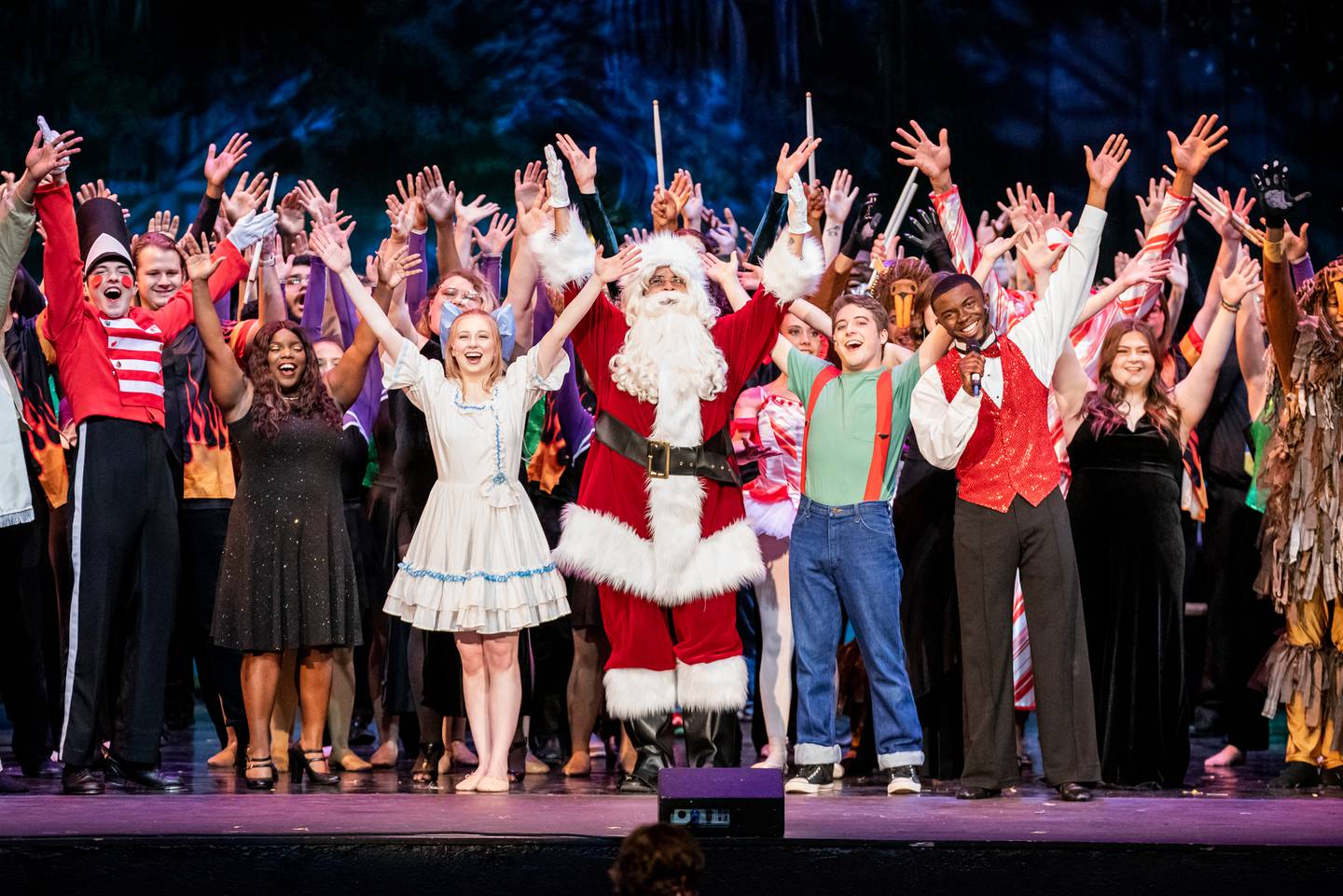 Not only is the show great for the audience, but the actors enjoy it as well. Derek Walle will perform in his 5th Christmas Gala in 2022. He's been an elf as part of the improv crew. "When there are so many people excited for a big event like this, it gets me excited to do it. The rehearsal process are also super fun. We start working on it months in advance."
You'll see ballerinas, an improv troupe, singing, music. There's something for everyone. You'll experience some familiar favorites and some new acts as well. The show takes place at 7:00pm at A.A. Fredericks Auditorium on campus and tickets can be purchased here. On December 2, 2022, they also have a 9:00pm performance.
Related Topic: If you go to see the Christmas Gala, get dressed up and take your holiday photos at one of the scenic locations in Natchitoches.
Copyright 2022 KSLA. All rights reserved.