SHREVEPORT, La. (Ark-La-Tex Weekend) - Prize Fest features all sorts of competitions. Of course Film Prize is the biggest with a prize of up to $50,000 for a short film creator. There's also Food Prize, Music Prize, Fashion Prize and Comedy Prize all happening in October. The competition can be fierce to see who will take home the top prize. We sat down with three former and current contestants to hear about their experiences.
Competition Day
Jessica Comegys of Glow Alchemy Kitchen participated in Food Prize in two finals. She says, "it is kind of nerve wracking at times but it is fun. The crowd is crazy and cheering you on." Food Prize finalists had to make it past the first round of Dinner Experiences. One time, Jessica created a unique Chakra Balancing Experience.
Lance Thompson won the 2021 Music Prize. One of his co-workers suggested he enter Music Prize. He did. When it came to take the stage, he realized "you have to wow everyone in this room. It was a great experience because the energy that was in the room that everyone was giving off... was overwhelming at times." The year Thompson performed, people around the world tuned in. He received several compliments on his sound.
Chef Niematulai Longstratt has participated in Fashion Prize and Food Prize. During her first time competing in Food Prize, she was shy and nervous. "I almost cut my finger off." She found strength from the crowd rooting her on. "It's an amazing experience. It feels like New York City."
Added Bonus of Being in Prize Fest
When talking about the added benefits of Prize Fest, Jessica mentioned, "being a part of Food Prize and know your fellow chefs in the community is a really, really fun experience. To get a little bit of feedback from peers is always encouraged and welcomed."
Niema also benefitted from the feedback by a judge. The judge wondered why she put hummus with red snapper which is typical in West African cuisine. Many in the audience who tried the hummus wanted more of it. So she took the criticisms and now bottles her hummus and sells it. Also, she says "it put me in front of a whole new audience."
Lance received a huge boost of confidence. "Music Prize really cares about the artist. Music Con focused on all aspects of the music industry." He also took advantage of Music Conference that brought several industry experts in to meet with local musicians. "To be in that room with people that are professionals that do this on a daily basis and get to pick their brain and be accessible to you... That's a beautiful thing." "I have a notebook full from each table I got to sit down... and they've helped tremendously."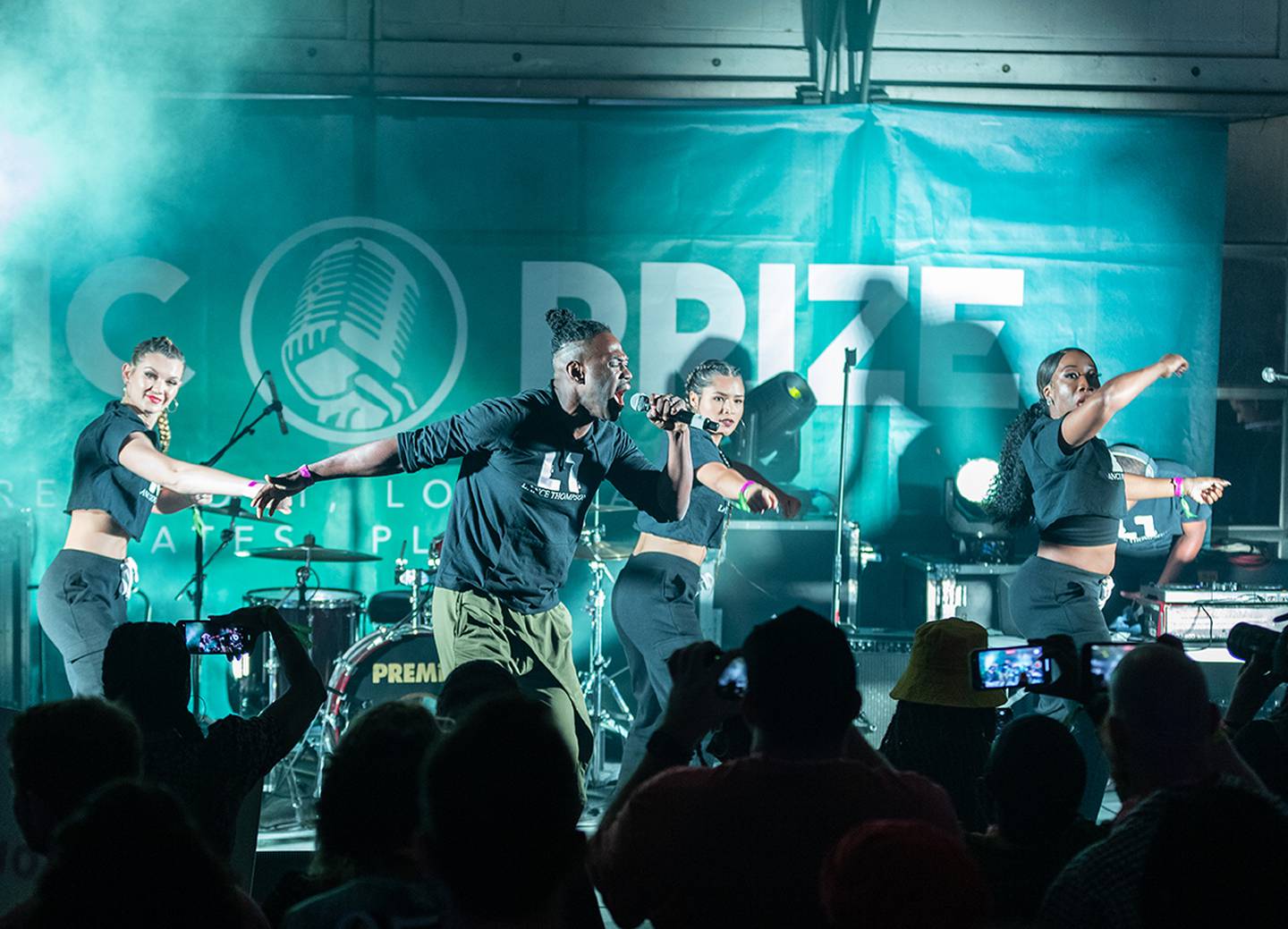 Advice for Others
Lance emphatically has this advice for those thinking about entering in future Prize Fests. "Enter in. You won't be disappointed. Take the leap of faith and go for it. Take advantage of the opportunity."
Niema also has this advice. "If you can, experience Prize. Because you're not only meeting awesome people from out of state that can be someone for you or can open a door for you. If you can, do it."
This article was created in cooperation with and sponsored by Prize Foundation.
Copyright 2022 KSLA. All rights reserved.