SHREVEPORT, La. (Ark-La-Tex Weekend) - The Red River Revel Arts Festival is fun for the whole family. Not only can you enjoy some of the hottest musicians, fun food and the stunning artwork for sale, but there's a whole section devoted to the kids.
Free for the kids
The Brookshrire's Grocery Mini Store Tent will set up shop in the Children's Stage area along side the free face painting tables. More free things to do for kids include the Ochsner LSU Health System Obstacle Course, the popular Mock Dig and Foam Brickbuilding. Educational activities consists of the Shreve Memorial Library Reading Center and the HARK (History of the Ark-La-Tex). In addition, there's a free art activity for kids that will change out everyday throughout the October 1-9 Revel run thanks to the Junior League of Shreveport.
Bossier and Caddo Parish schools have been invited to bring the kids out to the Revel to experience the arts of the festival. About 4,000 to 5,000 Fourth Grade children come out. Once there, they will experience art. These may be a dance lesson or a musical or demonstration. Executive Director Logan Lewis says that the mission statement for the Red River Revel "is primarily arts and the preservation of arts and arts education."
Other great children's' experiences
One of the big draws for children and families is the Sand Art. This year prices range from $2-$10 to create your own artwork. For older kids and adults, Off Limits Paintball is setting up a Laser Tag arena. Look for the action in the parking lot near the railroad tracks. Don't forget to check out Fanci Facez next to the Railroad Depot Building. New this year, instead of coupons to purchase these activities, the Revel Bands allow you to set an overall budget to put on a wristband to use. If you have any money left over, you can go online and request a refund minus a small transaction fee.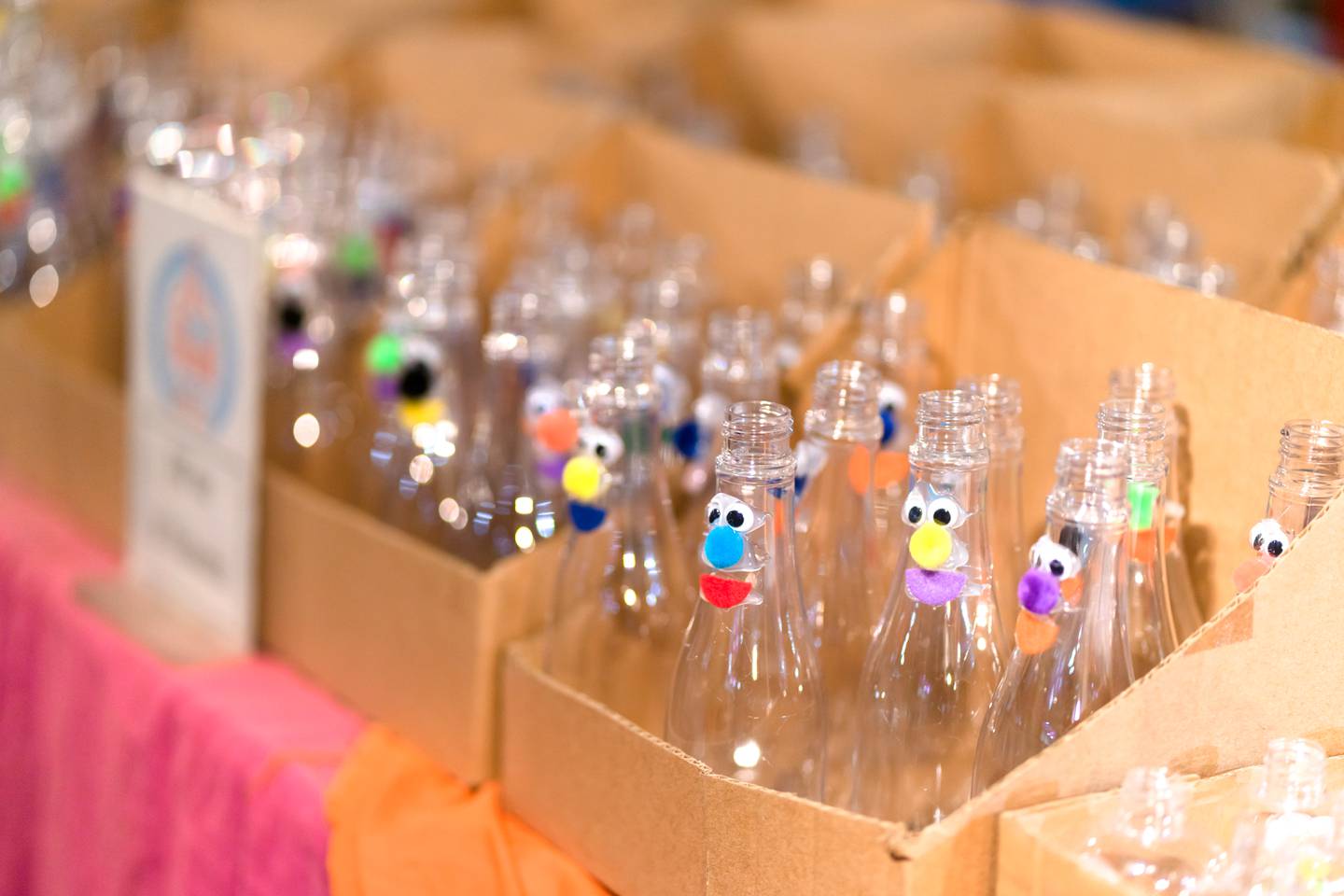 The new Revel+
Lewis also wants to make the Revel experience better than ever. "Families can come into Festival Plaza, enjoy the festival... but they can also then experience other activities around the festival site in downtown Shreveport along the such as the Shreveport Aquarium, Sci-Port... a lot of family friendly activities." The Shreveport Downtown Development Authority is assisting in the venture that will also provide a free shuttle service. The shuttle runs Thursday, Friday and Saturdays to make it easier to explore the family fun in downtown. See the route map and the downtown destinations here.
Copyright 2022 KSLA. All rights reserved.