SHREVEPORT, La. (KSLA) — The 11 Music Prize finalists were announced the evening of Tuesday, Aug. 23.
Musicians had to submit a video performance to stream online Aug. 5-21.
The 11 finalists, noted with ** in boldface, were chosen from the following field of 25 semifinalists (Click on the band's name to view its submission video; some videos may contain explicit content):
Absyte
** Aname' Rose
Beauty School Dropout
** Benedetto
** Bond Plus
Clint & the Cosmic Wake
Gabby B
Heavy is the Head
Honey XL
Junior the Third
Krystall Poppin
Lashawn Bowens
Lost Circus
LVVRS
People of Peace
** Rococo Disco
** Star Chamber
T. Natty
Tony Aye
The finalists were decided by online voters and a selection committee of music industry professionals.
The Music Prize finals will be held Oct. 14-15 in Shreveport.
That's when each of the 11 finalists will play a 20-minute set live for the grand prize of $10,000 cash. Second place wins $2,000; and third wins $1,000. Plus, all bands are paid for their performances at the finals.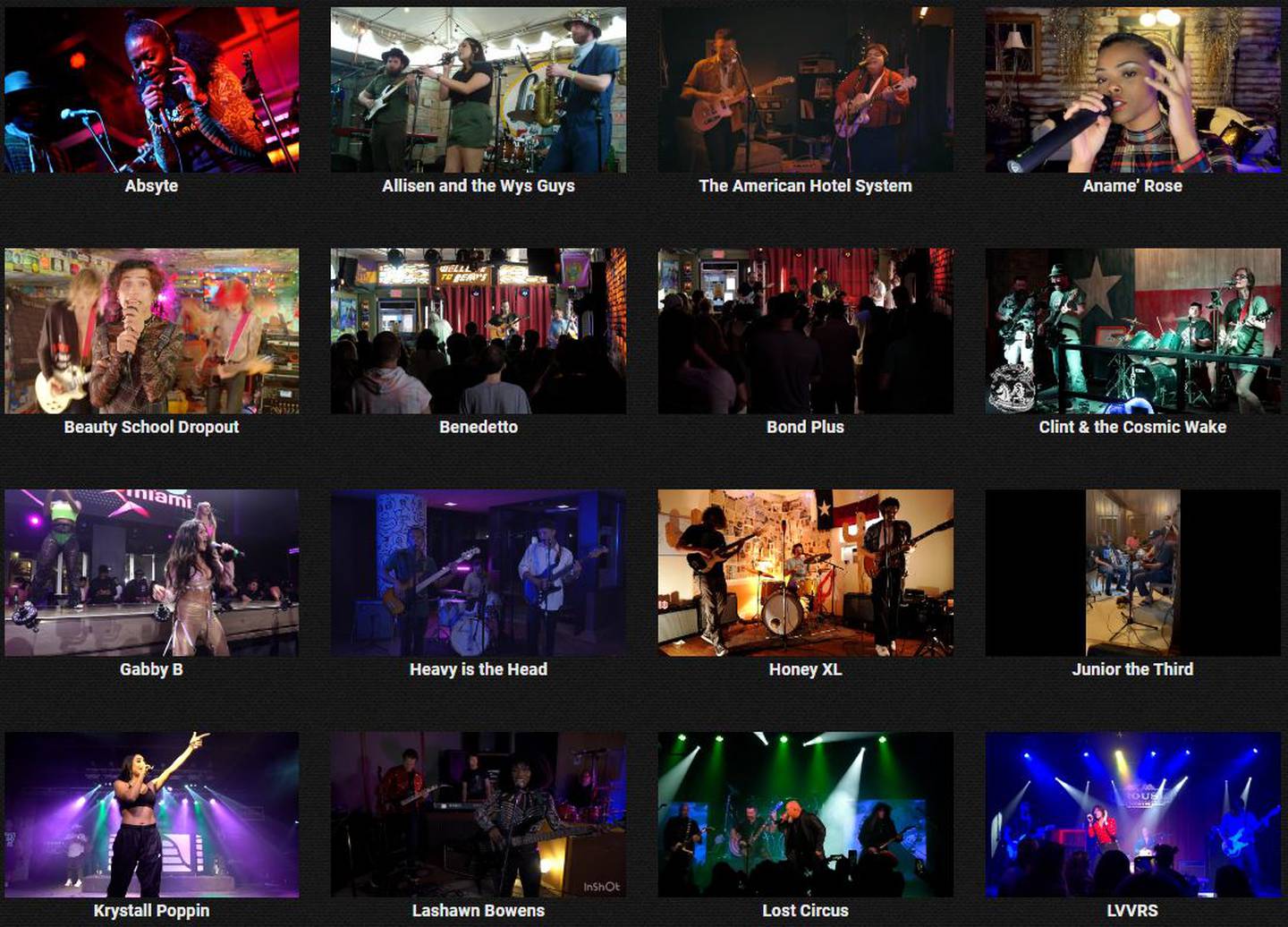 Copyright 2022 KSLA. All rights reserved.