SHREVEPORT, La. (Ark-La-Tex Weekend) - Celebrate the shark at the Shreveport Aquarium from July 24-31, 2022! Coinciding with Shark Week on the Discovery Channel, the aquarium has plenty of fun things to do. "While Shark Week is definitely our favorite week of the year and we have so many fun and engaging activities," says General Manager Destiny Garcia, "our main goal is to raise awareness of these magnificent and often misunderstood creatures to let people know how important they are in keeping our oceans healthy. We want to encourage the public to get involved in conservation." The Shreveport Aquarium houses several species of sharks including reef sharks, white tip sharks, bamboo sharks, swell sharks, a horn shark and a zebra shark.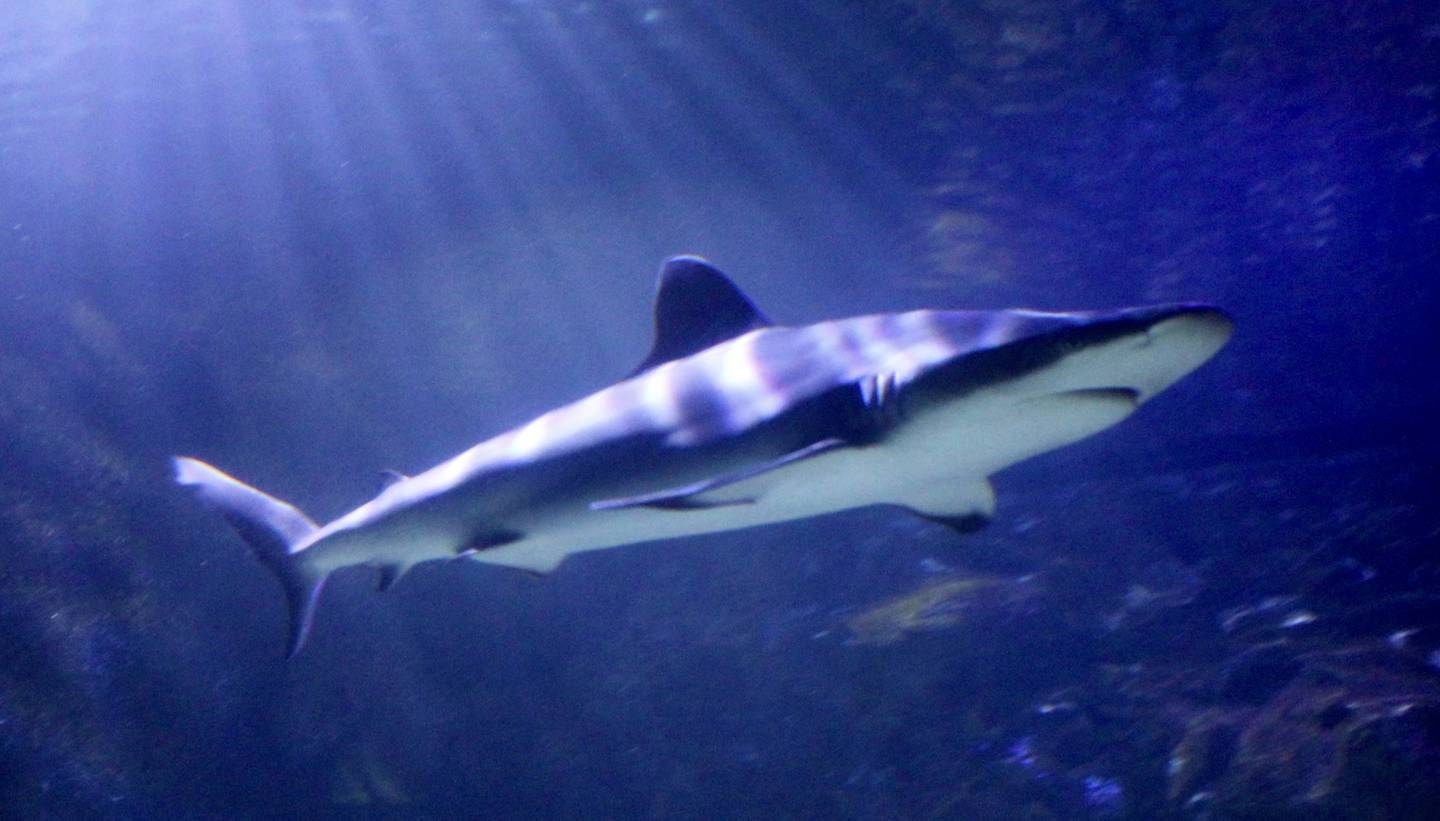 The first fifty kids each day receives a Shark Party Pack that includes a free Raising Cane's kids meal and a bag of Sugarwalk popcorn. Everyone can venture on the Shark Quiz Trail and (for an extra fee) hunt for fossilized shark teeth. Learn how sharks hunt between 12:15pm-1:00pm followed by a Shark Art craft station from 1:15pm-2:00pm. On Monday, Wednesday and Friday, make sure to be there at 2:30pm to watch the shark feeding. Don't forget that you can feed a cousin to the shark, the stingrays.
The LifeShare Blood Mobile will be collecting donations on Sunday, July 24 from Noon - 4:00pm. Donors receive a Shark Week t-shirt. The other big event occurs on Tuesday, July 26 at 3:00pm. That's when the aquarium celebrates Shreveport's favorite shark, Zenon's birthday. She gets a special clam-flavored birthday cake while her human guests can bite into their own (regular) birthday cake.
Shark Week will undoubtedly be the center of fun in the Shark-La-Tex. See how the animal experts take care of the creatures in their care here.
Copyright 2022 KSLA. All rights reserved.