SHREVEPORT, La. (Ark-La-Tex Weekend) - One of the biggest draws of the Red River Revel is the musical lineup. All throughout the arts festival, you can walk up to a stage and enjoy all sorts of genres from Country-Western to jazz and more. There's something for everyone and the 2022 edition of the Revel is no exception. The festival runs from October 1-9 at Shreveport's Festival Plaza.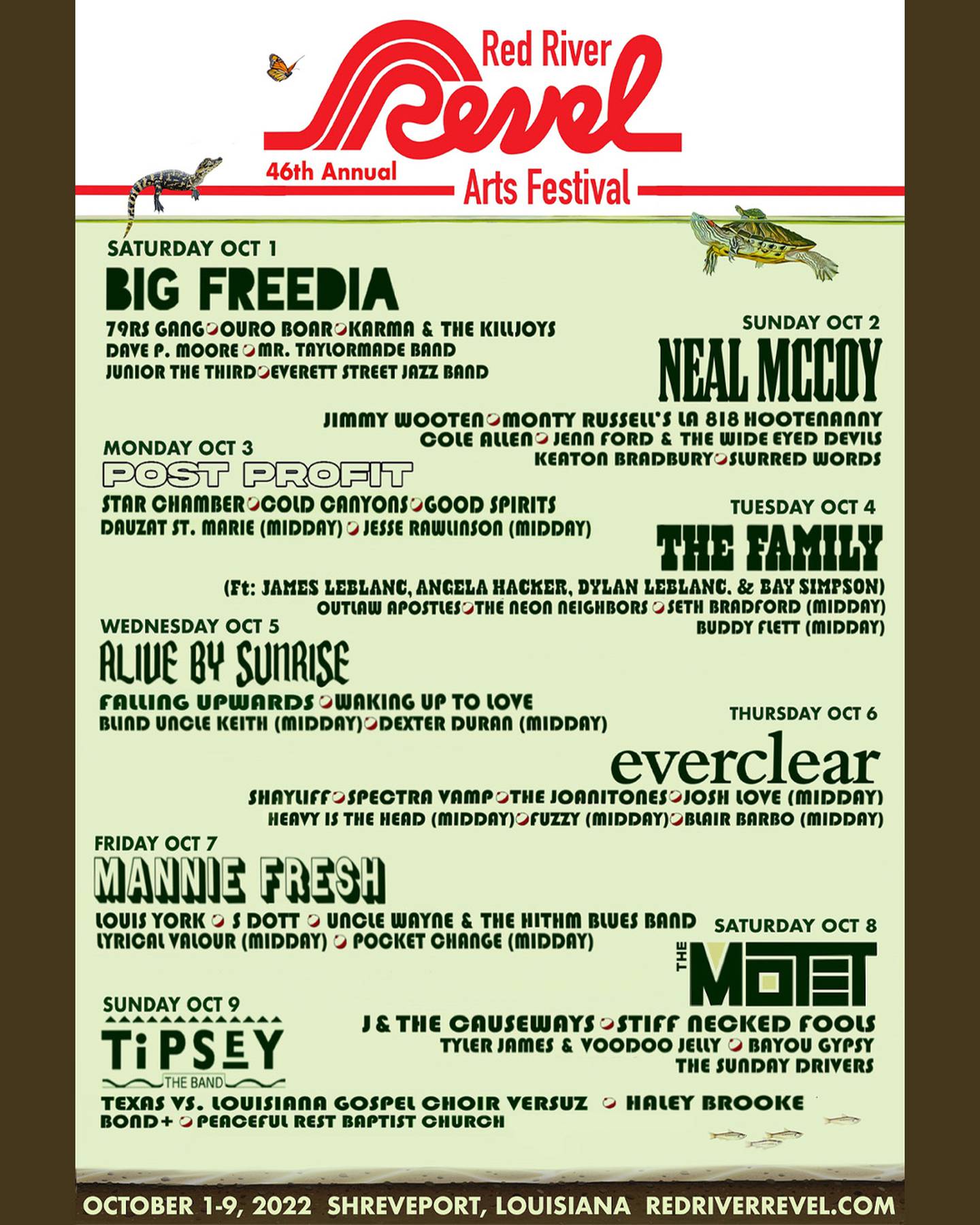 From their press release, "Red River Revel Executive Director, Logan Lewis, and Music Committee Chair Sarah Sour Garrett spent months preparing the main stage roster. "We are very excited to present a dynamic and diverse lineup of artists for the 46th Annual Red River Revel," Lewis said. "We scouted other regional festivals, researched tours and live events, and consulted with community influencers like radio DJ Al B and live music venue owners like Chase Boytim and Colton Johnson. There is something for just about everyone."
Tickets for the Red River Revel are $5 at the door with free admission Monday through Friday from 11:00am -5:00pm. Kids 12 and under with an adult are free as well as military and first responders. A nine day pass costs $10.
Don't forget to bring a few dollars for all of the crazy cuisine you can eat out at the Red River Revel.
Copyright 2022 KSLA. All rights reserved.