SHREVEPORT, La. (Ark-La-Tex Weekend) -
If you're looking for fresh food from right here in the Ark-La-Tex, you need to stop by the Shreveport Farmers' Market. It's now open every Saturday morning from 7:30am - 12:30pm at Shreveport's Festival Plaza. Started in 1986, the market hosts dozens of vendors ranging from area farms selling produce and meats, to homemade items to breakfast and lunch meals.
New for 2022
This year, the market has the Bally's Live Stage with musicians and cooking demos every weekend. Stay up-to-date with the programming here. Also for 2022, the market will not be closed on Juneteenth weekend. They partnered with the Let the Good Times Roll Festival to remain open.
Tips before you go...
Remember that parking is free in the parking lots next to Festival Plaza along with the meter parking on the street in downtown. If you're planning to buy lots of veggies, meats and more, bring a big bag or even your own cart. Some vendors accept credit and debit cards but bring cash along just in case or be ready to use the onsite ATM. You can use the Louisiana Purchase (SNAP) card at the market and check in with the information booth to see if you can receive a dollar-for-dollar Snap Match program (up to $20).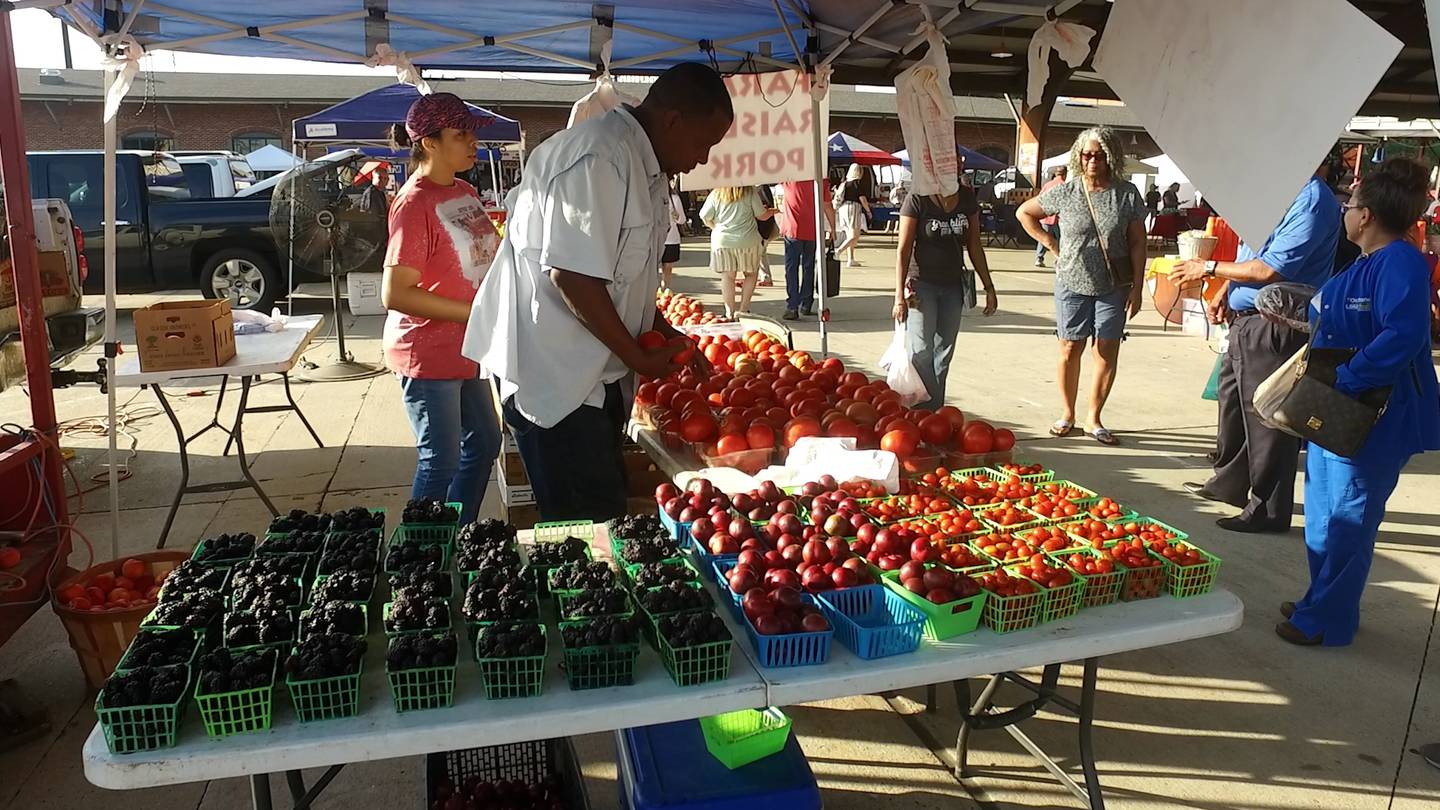 The Shreveport Farmers' Market is part of the Red River Revel Arts Festival and runs it as a community program. The 2022 Summer Season ends on August 27th. Shreveport Farmers' Market manager Emerie Gentry says "This is a fun family favorite. It's a fun community favorite. It's amazing for the small businesses and farmers. We want to encourage that economic development."
Related Topic: You'll find lots of greens at the market, find out how they are good for you.
This video and story was produced in cooperation with and paid for by the Red River Revel and the Shreveport Farmers' Market.
Copyright 2022 KSLA. All rights reserved.