TEXARKANA, Tex. (Ark-La-Tex Weekend) - On the first Saturday of May, Spring Lake Park in Texarkana is transformed into one of the most popular festivals in the area. The Twice as Fine Texarkana Wine Festival hosts 26 Texas wineries, over 60 artists booths, several food choices and lots of great entertainment. This family friendly event continues to grow every year and it supports a great cause. Come out on Saturday, May 7, 2022 from 11:00am to 7:00pm. General admission is free but if you want to go into the wine garden (located in Monte baseball field) it will cost you $20 with $1 for a wine taste and $5 for a glass of wine. Of course the wineries will let you purchase a bottle of their beverages as well.
Several local Northeast Texas wineries will be there: Los Pinos Ranch (Pittsburg), O'Farrell County Vineyards (Atlanta), Enoch Stomp Vineyard & Winery (Harelton), Fay J Winery (Texarkana), and Walkers Mill Vineyard & Winery (Hallsville). According to Festival Chairperson Cathy Van Herpen. "We have reds, whites, pinks. A lot of the frozen wines. There's even a port that comes from one of our wineries down in Corpus Christi."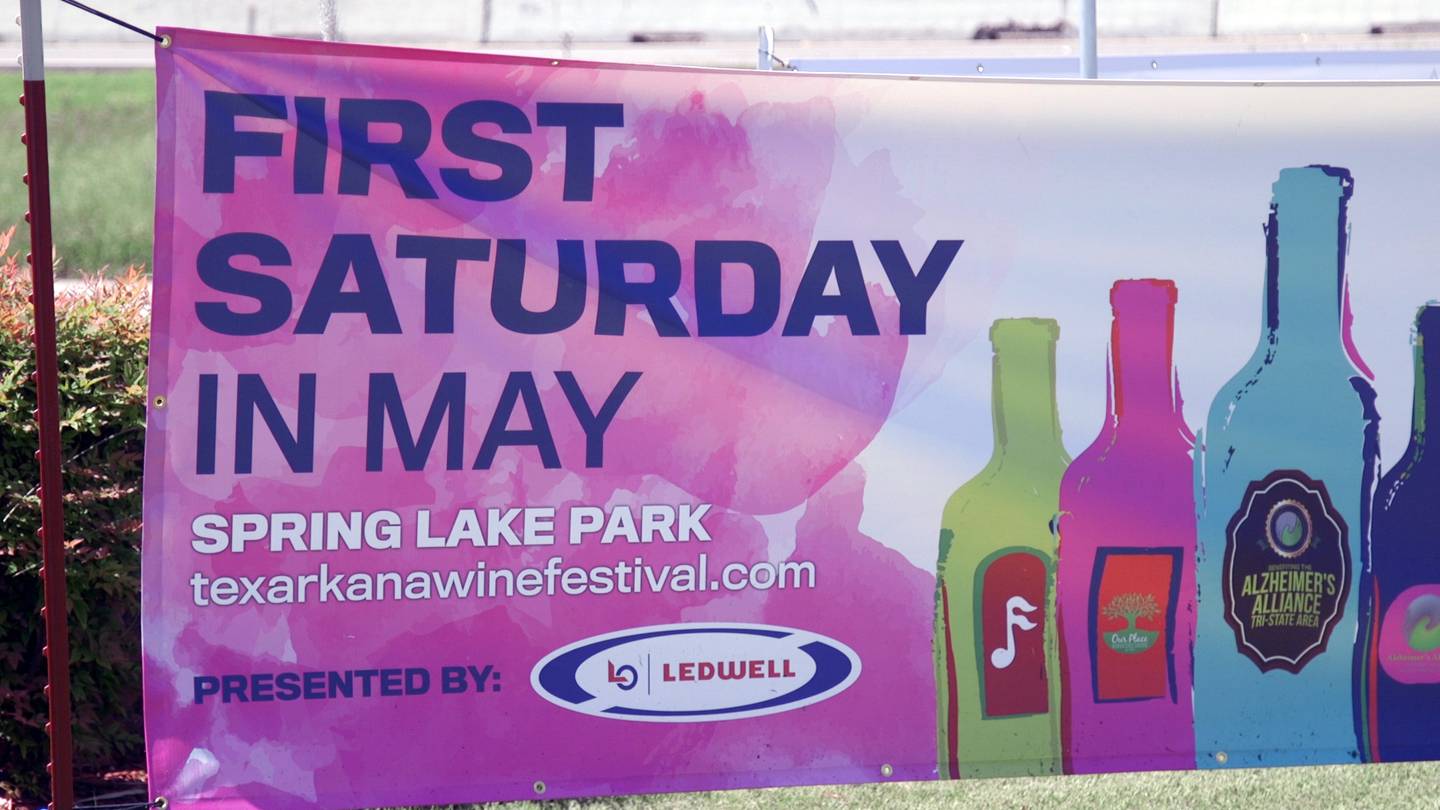 If you're not into wine, no worries! You can find over ten food trucks and food vendors. Grab a seat at a table and enjoy the food while listening to live music from area performers. See the full schedule here. Since the Twice as Fine Texarkana Wine Festival is right before Mother's Day, take advantage of the 60+ artists selling one-of-a-kind pieces. There will be a shuttle service traveling around the park to help move people about.
100% of the proceeds benefit the Alzheimer's Alliance Tri-State and Our Place Day Respite Care Center. Executive Director Terrie Arnold says, "We provide resources, education and support for families in our community dealing with Alzheimer's and other forms of dementia." For four straight years, the festival has been named one of the best in Texarkana so don't miss all the fun.
Copyright 2022 KSLA. All rights reserved.