MAGNOLIA, Ark. (Ark-La-Tex Weekend) - When one thinks of jazz, Magnolia might not be top of mind but on Tuesday, April 26, 2022, you can enjoy the music all day long. The First Annual Southwest Arkansas Jazz Festival takes place at the Magnolia Performing Arts Center in downtown. Don't miss the Finale Concert at 8:00pm. The Southern Arkansas University Jazz Band takes the stage along with Latin/Smooth Jazz Billboard #1 saxophonist Jessy J and Broadway and Pop Artist trumpeter Nathan Warner. Tickets for the finale are $5 for general admission but free to SAU students and high school participants.
Earlier the day, nine high school jazz ensembles from Arkansas and East Texas will be at the festival for masterclasses and clinics by Jessy J and Warner. These are open to the public. The Southern Arkansas University Jazz Band is one of five groups that make up the school's music program.
If you would like to find out more about the Southern Arkansas Jazz Fest, reach out to this email.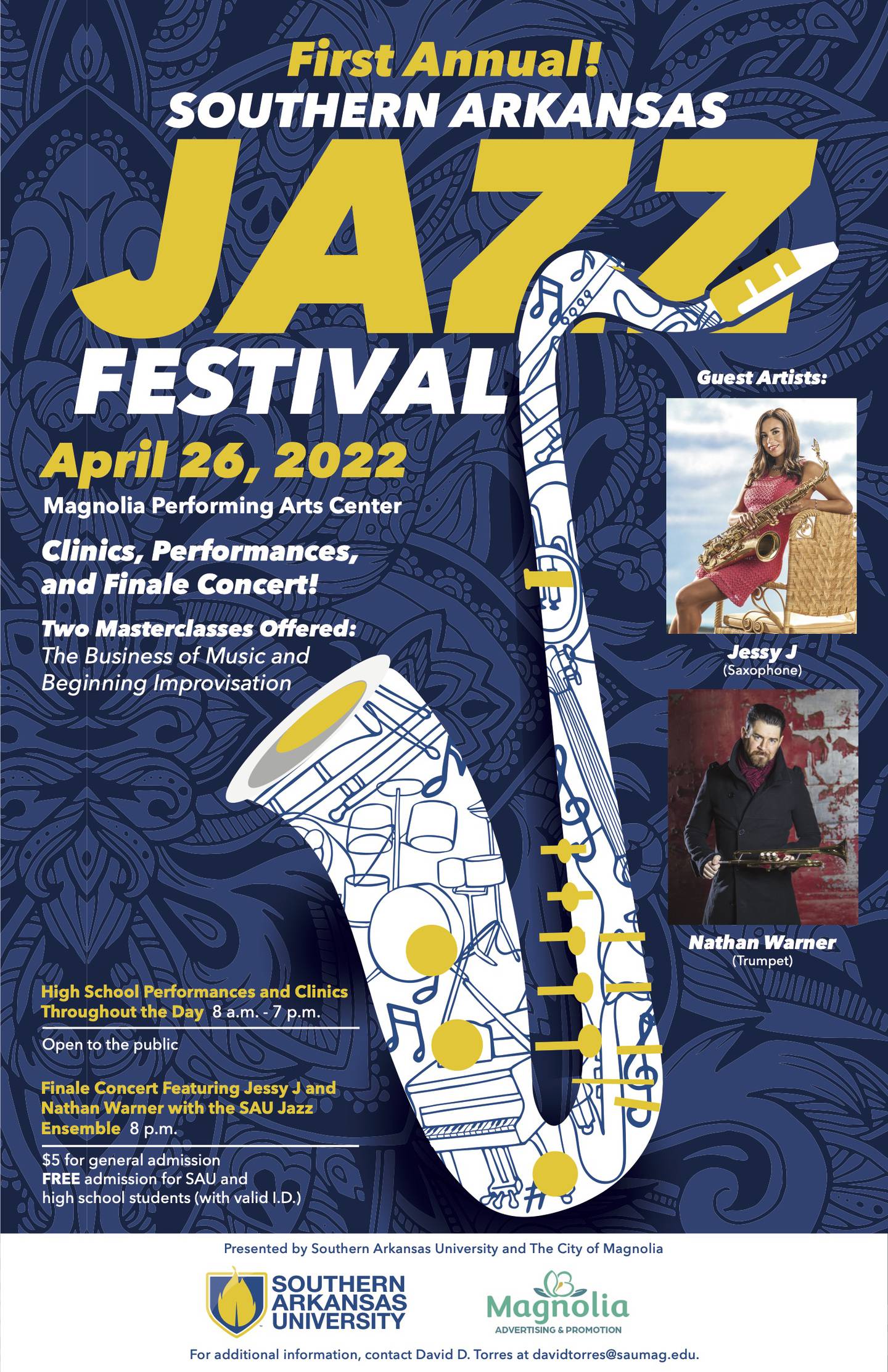 Copyright 2022 KSLA. All rights reserved.