Holy free comic books Batman! On May 7, 2022, thousands of comic book stores across the country present the annual Free Comic Book Day. It's a chance for you to read unique stories from classic comic book titles as "The Avengers," "Spiderman" and "Wonder Woman." Or maybe read something new. Big names like Marvel as well as smaller presses take this opportunity to showcase new series. 51 different comic books from kiddie appropriate titles to action-adventure thrillers will be available for FREE.
Chris Zepeda, partner at Excalibur Comics, Cards & Games in Shreveport and Texarkana, says "every year it gets bigger!" He estimates that over 5 million books will be handed out during the weekend. He added, "There's probably more diversity of material right now than there's ever been."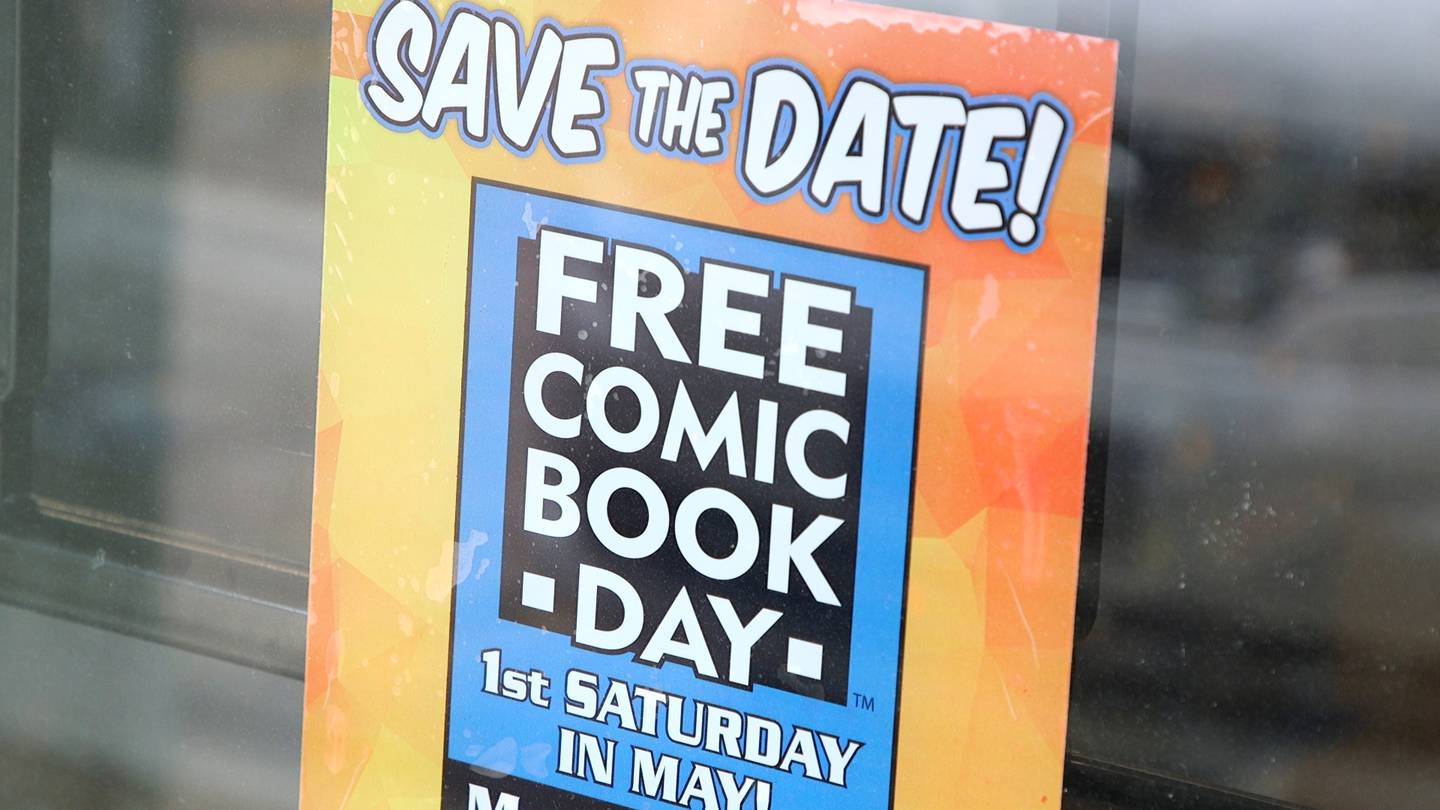 Recent blockbuster movies and hit television shows based on comic books has spurred new interest in picking up these animated literary publications. According to Zepeda, people will come in to "get more background on the characters or find out what happens next." Some come in to explore the differences between the movie and TV show and the comic book. A great example would be "The Walking Dead." The TV show has diverted from the comics in many ways.
The draw of comics continue to fascinate people everyday. Zepeda notes that "superhero-type comics really appeal to people's innate desire for good to triumph over evil and for justice to prevail. People can identify with the characters." In 2021, the top four grossing films were based on comic books. Those films made more than 1.1 BILLION dollars last year.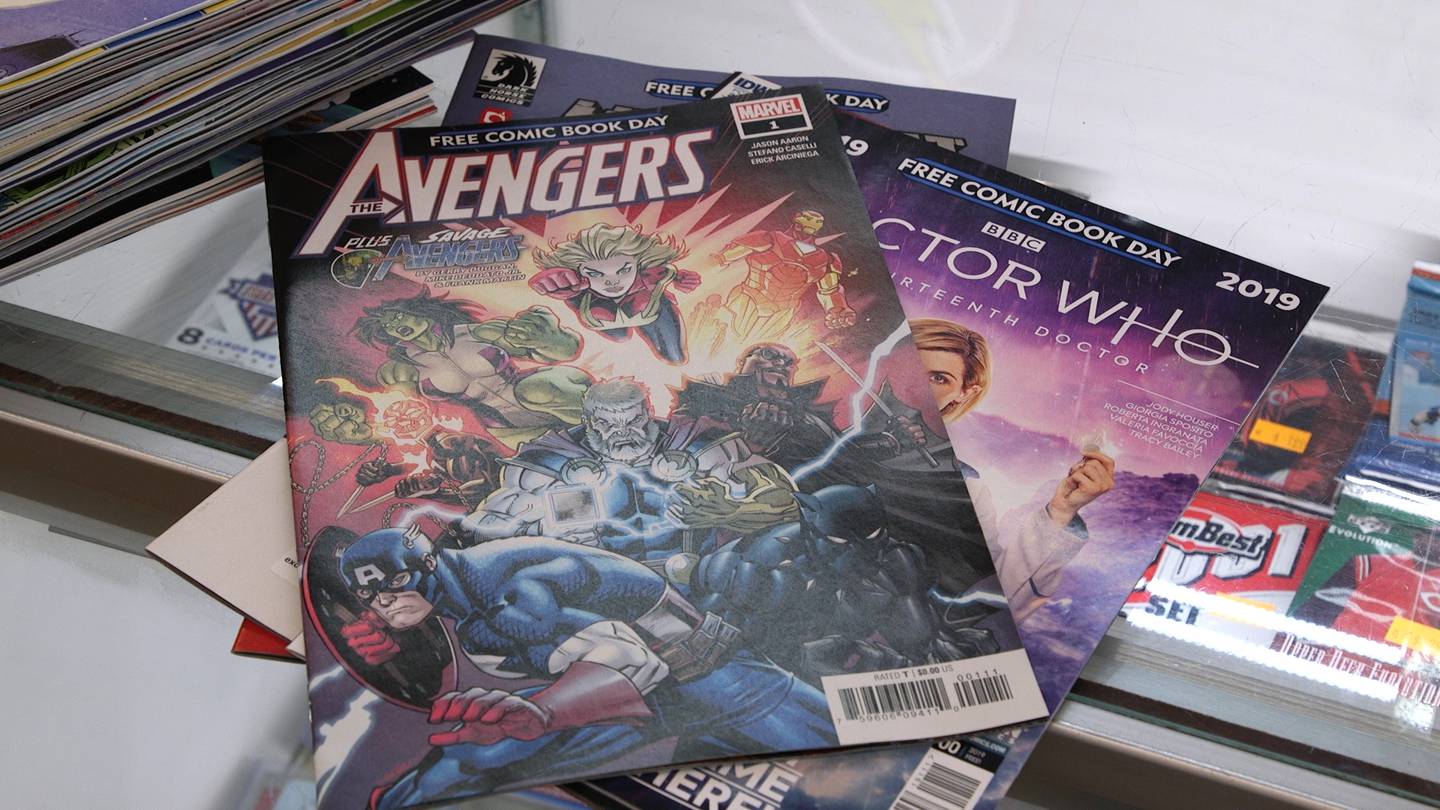 Free Comic Book Day started in 2002 and grows every year. Some people show up in full cosplay. So don't be surprised if you see a superhero or someone from "Star Wars" browsing the thousands of comic books, statues and games. It's a fun experience and you might find a new story to fall in love with. Find a comic book shop near you by clicking here.
Find Excalibur Comics, Cards & Games in Shreveport (937 E. 70th St.) and in Texarkana (2811 North State Line Ave.) Both stores are open Monday-Saturday from 10:00 am – 6:00 pm. The Shreveport store opens from 1:00 pm-5:00 pm on Sunday. They will be happy to help you find a comic right for you.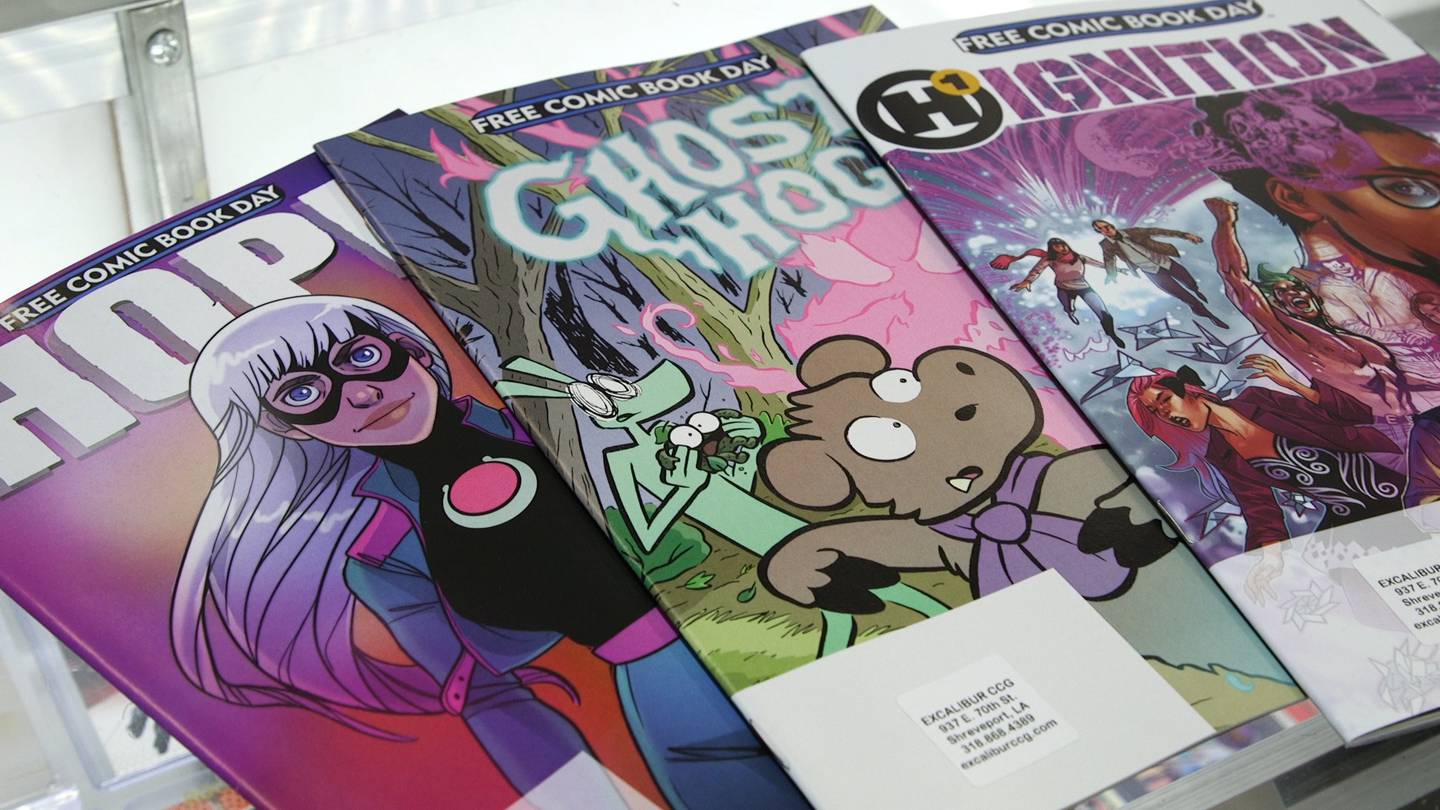 You can also see a lot of comic book cosplay at Geek'd Con