Hot air balloons will rise into the sky once again in June. The 2022 CenterPoint Energy Red River Balloon Rally takes place on June 24-25 with two nights of great family fun! Buy tickets only online and at local Brookshire and Super 1 Foods. Parking is free at the Brookshire Grocery Arena on the south side of the complex.
The Red River Balloon Rally is a competition…
The U.S. Team Nationals competition brings together the top 30 national balloon pilots. Starting on June 21, 2022 and if you're around Shreveport-Bossier, you might see a number of balloons floating in the sky between 6:00am - 7:00am. Follow the Red River Balloon Rally Facebook page for the most up-to-date information and locations.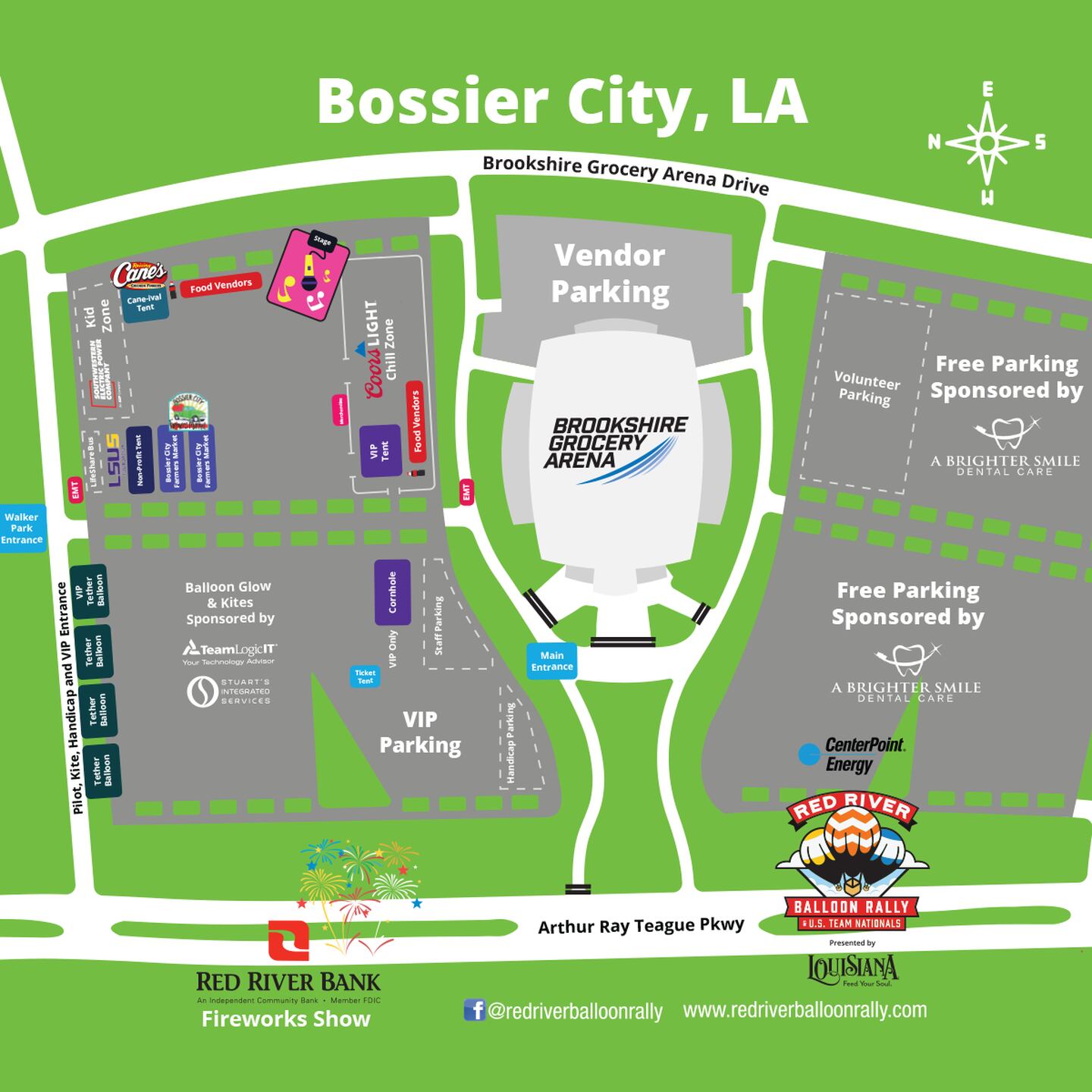 But it's so much more fun!
Starting at 5:00pm on Friday and Saturday, come out to the Brookshire Grocery Arena for family friendly fun. Friday night features the band Tipsey and A Tribute to Journey: Odyssey Road. Saturday concerts include LANCO and Shayliff. Both nights enjoy the AEP Swepco Kidz Fun Zone and the popular tethered balloon rides with four balloons this year. (wind & weather permitting).
Of course the most popular events are the Balloon Glow sponsored by TeamLogic IT and Stuart's Integrated Services at 8:30pm followed by the Fireworks Show sponsored by Red River Bank at 9:30pm. The event ends at 10:05pm. Don't miss either of these! The weather may change some times and events.
Kids will have a blast during the Red River Balloon Rally at the AEP Swepco Kid's Zone and watching the professional kite flying exhibition.
On Sunday, June 26, 2022 will be the Balloons Over Desoto at the Mansfield Airport.
Related Topic: Decorate your home with balloons! Here's how you can make a balloon banner.