Mother's Day is right around the corner (Sunday, May 14)! I have put together a few craft ideas that would be a great gift for Mom. Any Mom loves anything that is made from the heart. These DIY Mother's Day crafts can get you or your kids' creativity flowing.
Shrinky Dink
Shrinky Dinks are fun for all ages! Just cut out whichever shape and color then follow the instructions to bake in the oven and you have a fun craft. I plan to make handprint keychains as a gift! Sharpies work best in my opinion to color the Shrinky Dink.
Flowerpot
If your mom loves pretty flowers or spending time in the garden, you can paint her a flowerpot and plant flowers for her to use anywhere! Terra cotta pots are cheap and are available at many locations. So, go pick up some pots, plants and paints and have fun. I always spray my pots with a sealer, so the paint stays on longer.
Tote Bags
This craft is something that Mom can use all year and will last forever! Grab a canvas bag and fabric paint from your local craft store and decorate however you like. After you decorate the bag, you can use it as the wrapping for the other gifts! Simply put in the other gifts and add some tissue paper on top!
Jewelry Dish
A jewelry dish is a great gift for mom that loves to wear jewelry or needs a place to keep special items. This craft is simple but does take a little longer since you must use clay. While shopping for supplies be sure to grab air dry clay. When you are ready to work with the clay you can from it into any shape. I plan to trace out my son's handprint then placing it in a bowl, so it dries in a curved shape. Once the clay is dry pain and decorate any way you like.
Mug
A mug is like a picture frame you can never have to many! You can grab a mug and decorate it with different designs or use finger paint to do a cute fingerprint design. If you want to add a little more to this gift fill the mug with Mom's favorite coffee or tea or maybe a gift card!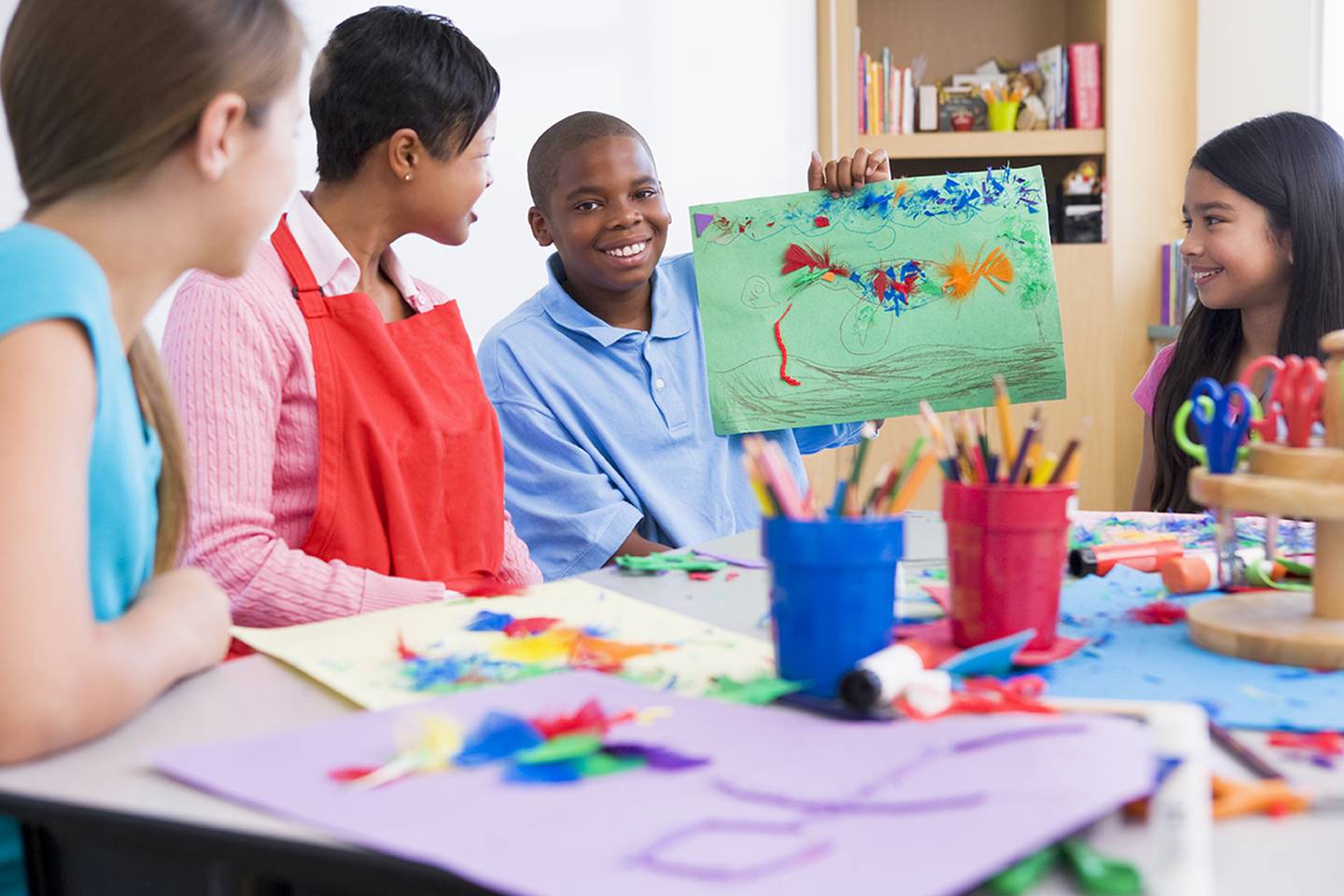 Bookmark
If your mom loves to read making a bookmark is the thing to do! Cut out a rectangle or a fun shape out of construction paper and decorate any way you want. You can even include a picture or your family. You can laminate your creation so it last longer. Now every time Mom opens her book to read, she will remember how much she is loved.
Kitchen Accessories
There are so many options to make for Mom that can help in the kitchen. I love the idea of adding a handprint to an oven mitt, potholder, or a tea towel. This craft is super simple and will last for years!
Jewelry
All Moms love jewelry, and we love it even more when it is made from someone we love. There are tons of different ways to make jewelry. You can put beads on a string, make pretty flowers out of tissue paper and add it to a necklace or bracelet. If you have a couple of days, you can make your own beads using salt dough and decorating them.
Breakfast Tray
If you plan on making breakfast for Mom on Mother's Day, you can also make her a breakfast tray! Simply pick up some wood, handles and paint. Decorate it however you want and put a layer of sealer on it. You then can use the tray every year for Mother's Day.
Picture Frame
I personally love picture frames and being able to capture the memories we make as a family. A great gift to your mom is decorating a picture frame and putting your favorite picture in it. Or you can buy a pretty frame from the store and color a picture to put inside. If you are decorating the frame, you can find everything you need at your local craft store. Do not forget to look for stickers to help make your frame stand out!
Whatever craft you decide to make or whatever you buy your Mom she will love it! If you make one of these crafts, be sure to sign it and put the year so Mom can always look back and remember. Hope these crafts gave you some ideas to help celebrate Mom. We hope you have a wonderful Mother's Day!
Take a fun family trip this summer, find out more.
Another great DIY project: Learn how to make a Hummingbird Feeder here.