You can't miss the Oscar Mayer Wienermobile. It's a 27 foot long hot dog on wheels! The first Wienermobile hit the roads in 1936. Since then, Hotdoggers (the lucky few to drive and ride in one of the six Wienermobiles across the country) bring smiles and whistles to communities big and small.
On a early February 2020 trip, one of the enormous hot dogs stopped by the KSLA News 12 studios. Ark-La-Tex Weekend Chief Investigative Reporter Stacey Cameron (who also heads up the Investigative department at KSLA) got the rare opportunity to ride "Shot Bun."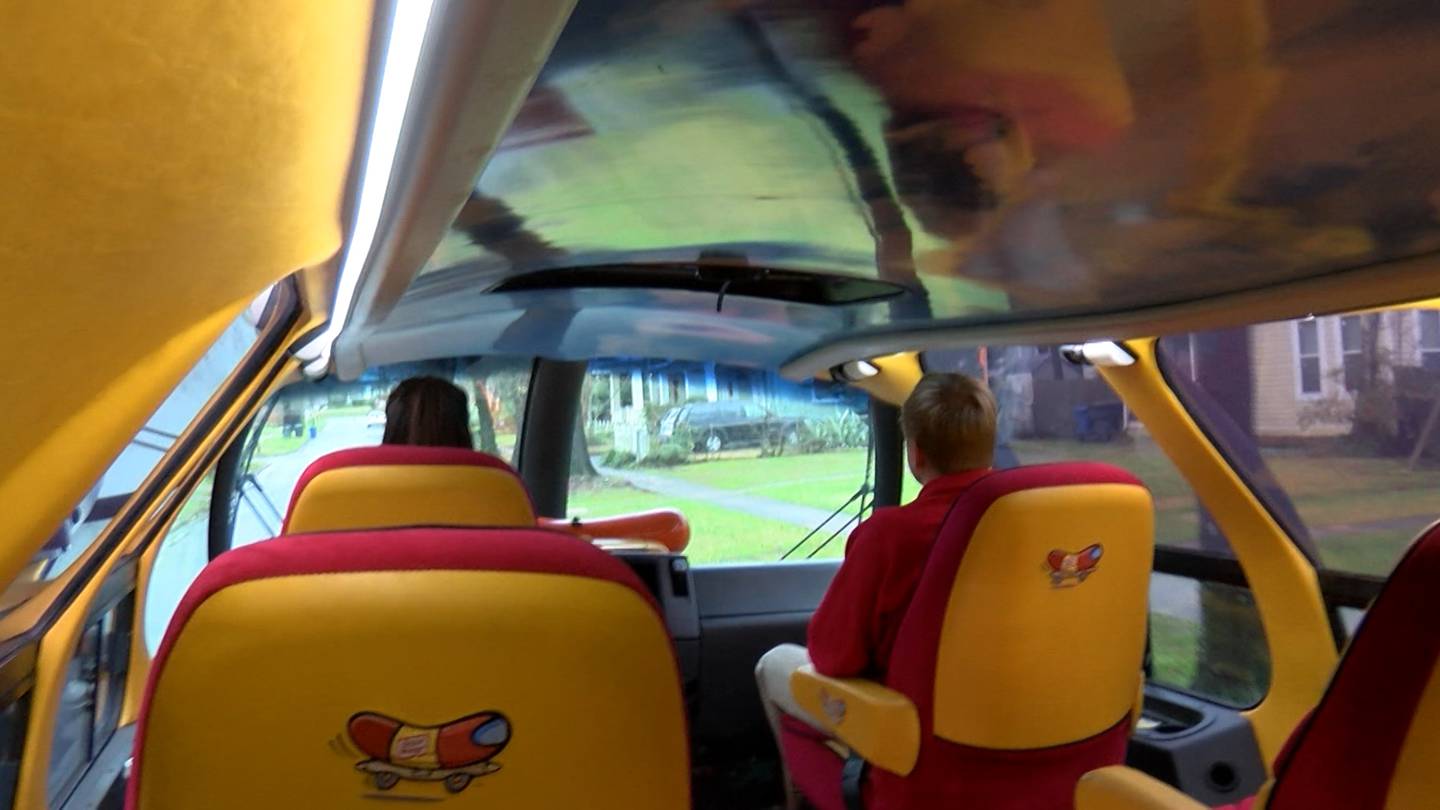 -Here's a few things he learned about what it's like to ride in the Wienermobile.
-Hotdoggers train on the streets of Madison, Wisconsin. The job lasts for a year and is open to recent college Marketing graduates with applications being accepted around January.
-Hotdoggers receive their own names like Alexandog and Lunchmeat Luke that have something to do with the Oscar Mayer brand.
-The Wienermobile gets on average of 1000 smiles to the gallon. "It's always a good time," says Alexandog.
-They do not serve hot dogs out of the Wienermobile. We know that comes as a shock but there is not enough room to properly store and cook the dogs. At events, they often work with their location to set up a grill.
-Expect a lot of bun puns!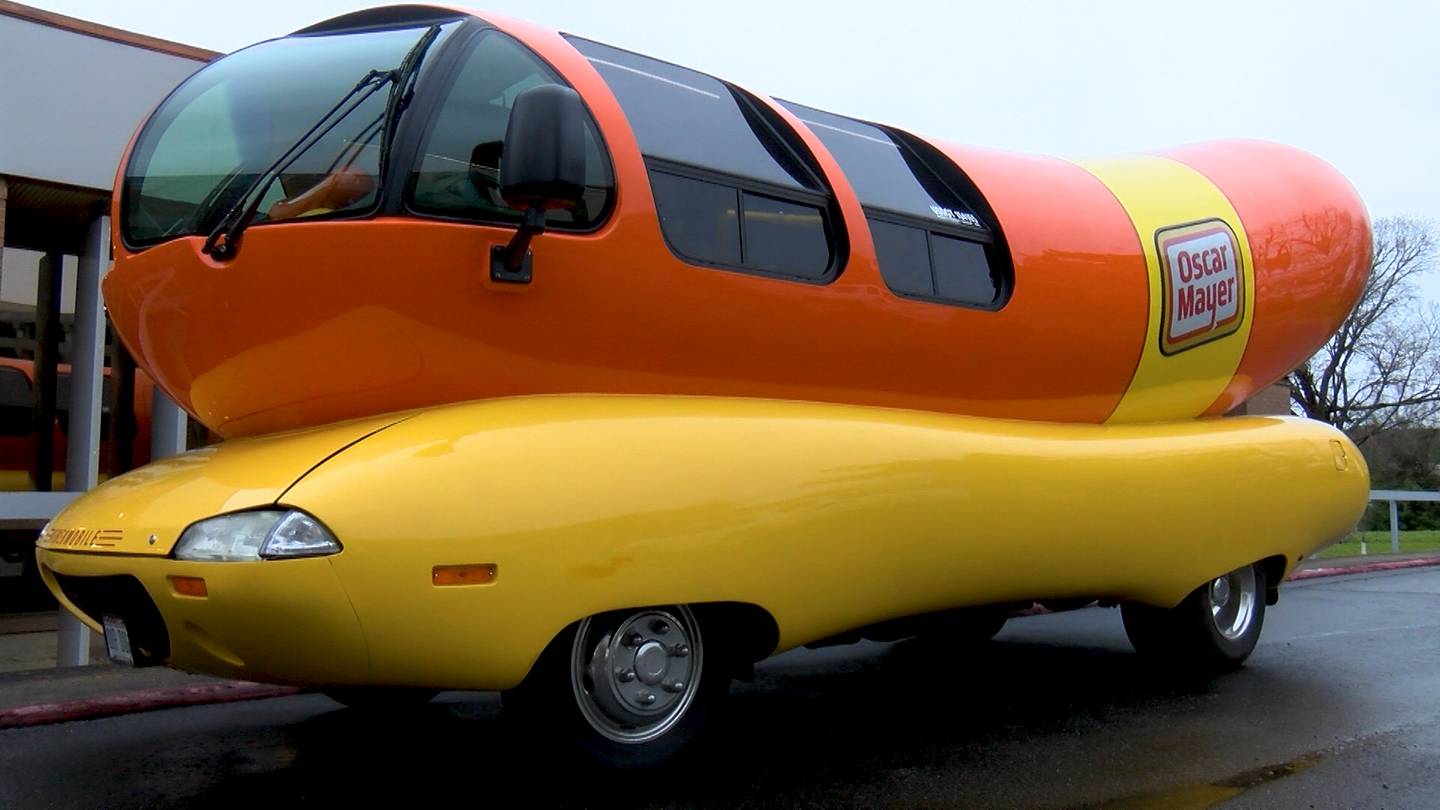 What's it like to ride in the Wienermobile?
After the experience, here's what Stacey had to say. Let's just say he relished this opportunity.
"It made me hungry first of all. I don't know how you take a ride in a 30 foot long mobile hot dog and not immediately want to stiff your face with an all beef franked packed with onions, relish and mustard.
The wiener mobile was surprisingly a smooth ride, I mean it's completely more comfortable than my own car. The seats were like luxury chairs in a nice RV or Winnebago. The only difference was a lot of red decor. The most fun part of the ride was looking out the tinted oversized windows and seeing folks stare with a longing look, like they wanted to be the one cruising around in a 30 foot hot dog."