Bonnie and Clyde: The most famous, most notorious and most romanticized duo of the Depression met their end on a lonely stretch of road south of Gibsland, Louisiana. Clyde Barrow and Bonnie Darrow met in Dallas and their relationship became one for the history books. Over several years, they stuck together as they went on a crime spree across the heartland of America. The press of the time glamorized and once in a while over-exaggerated their exploits. On May 23, 1934, the couple stopped at Canfield's Café in downtown Gibsland. Clyde left Bonnie in the car, went inside and ordered a Fried Bologna sandwich for himself and a BLT for his girl. A few minutes later, a posse of lawmen shot the pair dead. Now you can learn the truth about their adventures at the Bonnie & Clyde Ambush Museum.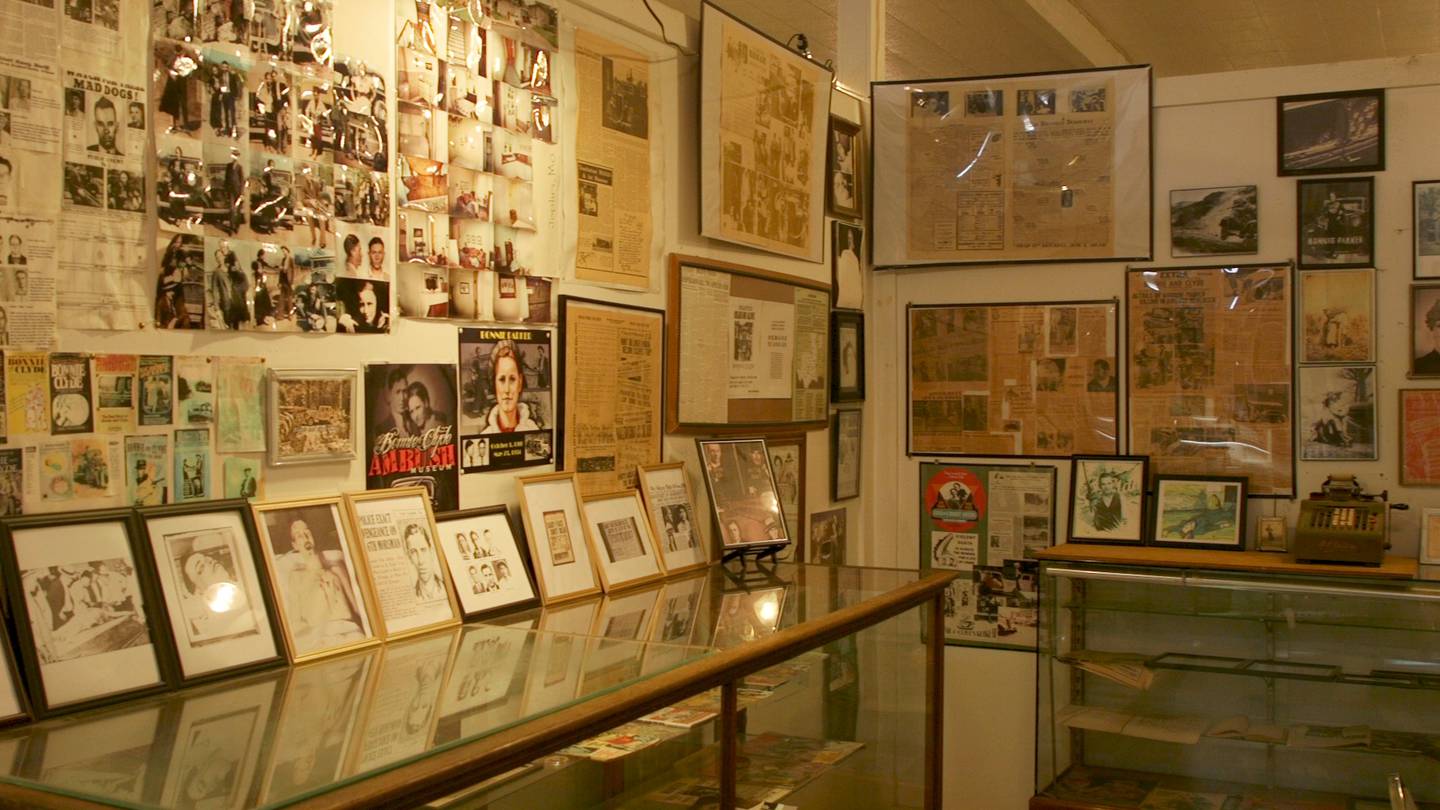 The museum occupies the same building as Canfield's Café. Admission is $7. Inside you'll find photos and memorabilia including several pieces belonging to Bonnie and Clyde. Several firearms from Clyde's collection hangs in a case on the wall. Some of Bonnie's costume jewelry and a fur coat are on display. A replica of the "Death Car" sits center stage. Hundreds of pictures and newspaper articles adorn the walls. Also, you can learn about the law officers who became involved it the search for the fugitives. In fact, you can order a Fried Bologna sandwich and a BLT from the new Last Stop Café. Don't forget to check out the gift shop with all sorts of Bonnie & Clyde souvenirs.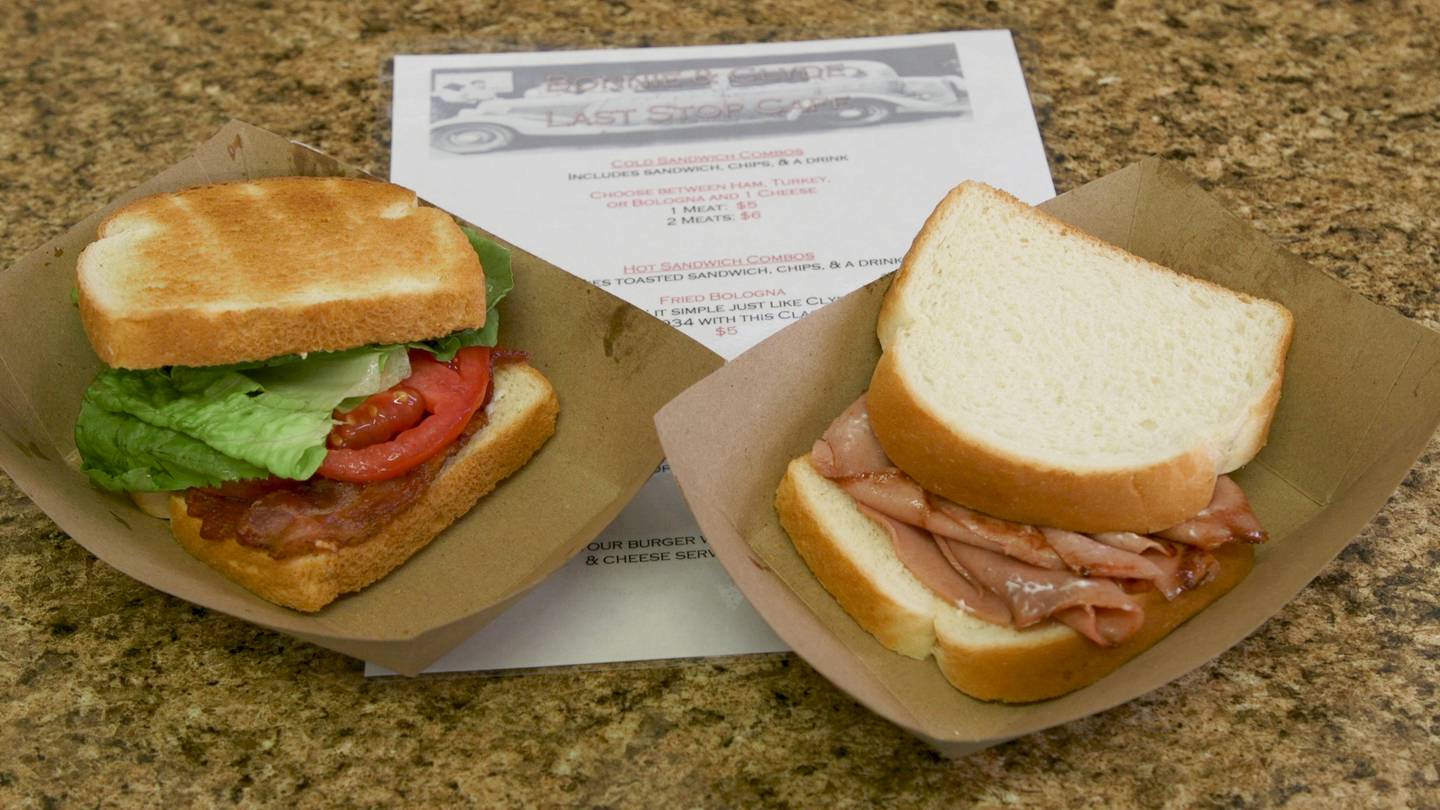 The legacy of Bonnie and Clyde continues to this day. On the anniversary of the posse shootout in 2019, a couple got married at the museum. The Bonnie and Clyde Last Ride Tours launched on July 4, 2019. Ride in an air conditioned bus around Bienville Parish and see where the gang stayed in the area.
Around the anniversary every year, the museum hosts a festival complete with staged re-enactments, entertainment and more.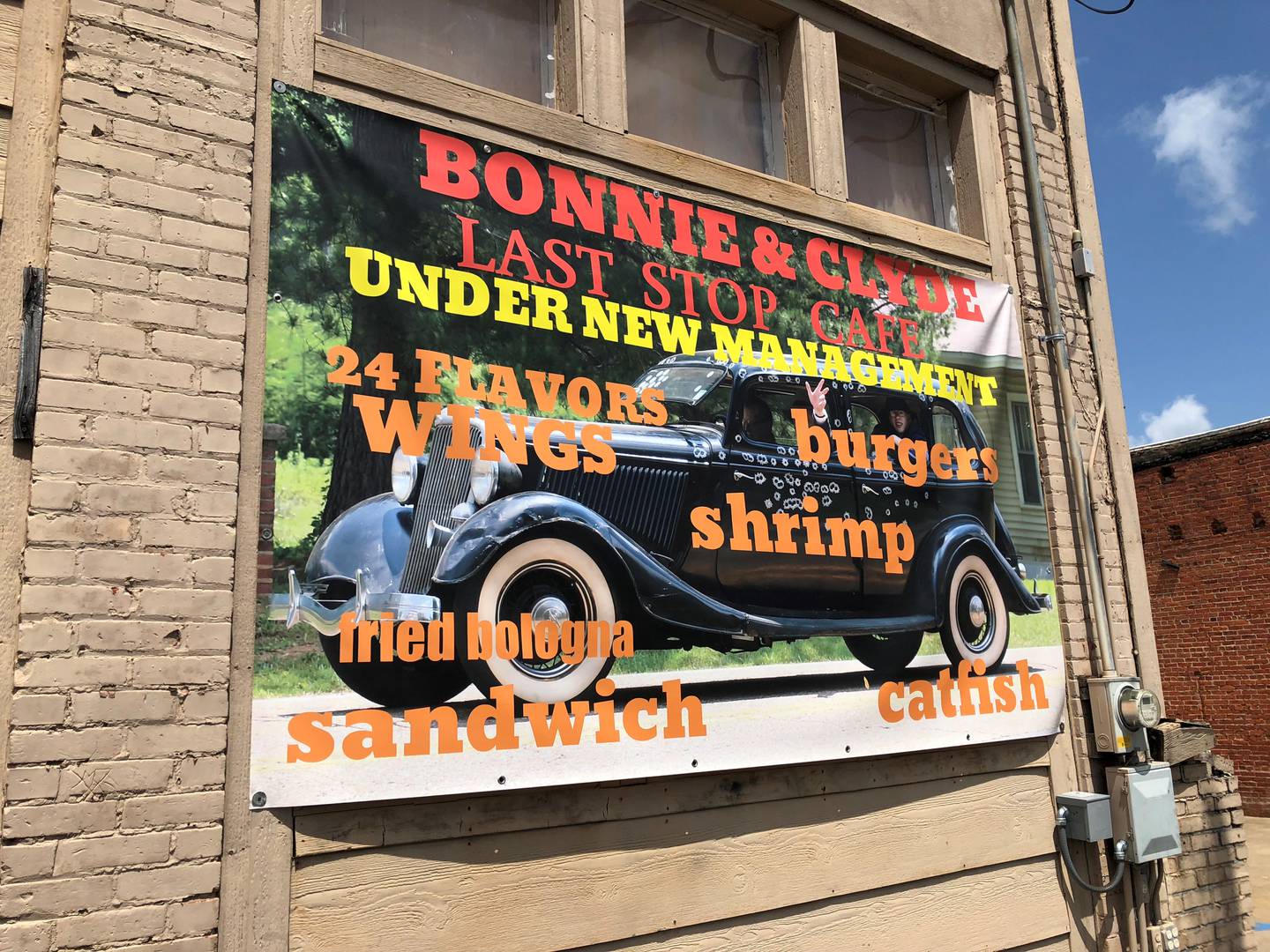 Related Topic: Another great festival around the area is the Tartan Festival nearby in Minden.